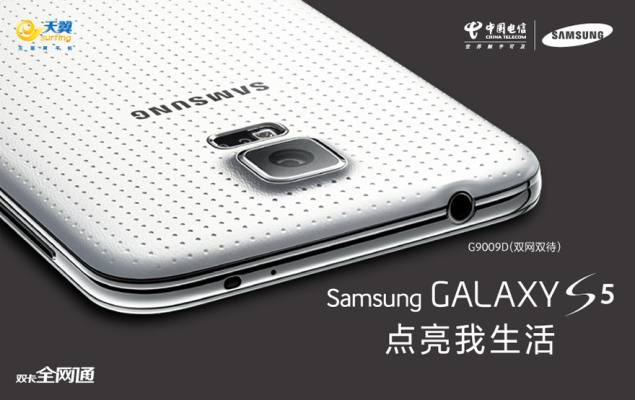 In keeping up with the tradition of its flagship smartphone line, Samsung is working around the clock to release new variants of the Galaxy S5. The website GSMArena.com recently published an article suggesting the South Korean company is preparing to release a Galaxy S5 Active, based on a leaked screenshot revealing the M-G870A model name.
But with the standard Galaxy S5 already featuring a water-resistant, dust-resistant shell, some tech enthusiasts are wondering what new features Samsung will add to the Galaxy S5 Active. One of the notable features of the Galaxy S5 that drew praise from smartphone critics was its standard water/dust-resistant technology. While the Galaxy S5 isn't waterproof by any means, it's designed to withstand small amounts of moisture, reducing the chance of permanent damage if you accidentally expose it to water. With a Galaxy S5 Active variant on the horizon, we can only speculate as to what kind of features and goodies Samsung will add to try and entice consumers.
We also covered a story here on GalaxyS5US.com about the smaller Galaxy S5 Mini variant, which is expected to hit the market later this year. The Galaxy S5 Mini will likely feature a Snapdragon processor (800 or 801), 8-megapixel primary camera, 1.5 GB RAM, 16 GB storage, and a 2,100 mAh battery. Samsung produced both a Mini and Active variant of its Galaxy S4, so there's a pretty good chance we'll see these same variants for the Galaxy S5.
But Samsung threw us all a curve ball earlier this week by officially announcing a dual-SIM variant of the Galaxy S5. The new variant, SM-G9009D, is listed on Samsung's website as a Chinese-Telecom version, meaning you'll only be able to get your hands on this variant if you are a resident in China. The dual-SIM Galaxy S5 costs CNY 5,299 and will sell alongside the 'regular' Galaxy S5 models starting on April 11th.
In case you were wondering, the new dual-SIM Galaxy S5 variant will feature the same hardware specs as the original Galaxy S5, including a Snapdragon 801 processor. The only difference between the two devices is the presence of an additional SIM slot. The secondary SIM slot will likely run on the CDMA2000 band, and early reports suggest it will add another 1.5 grams to the device's overall weight.
We still don't know whether Samsung will release the dual-SIM Galaxy S5 variant to other markets, but you can check back with our site for all of the latest news and updates!
What do you think about the dual-SIM Samsung Galaxy S5 variant?