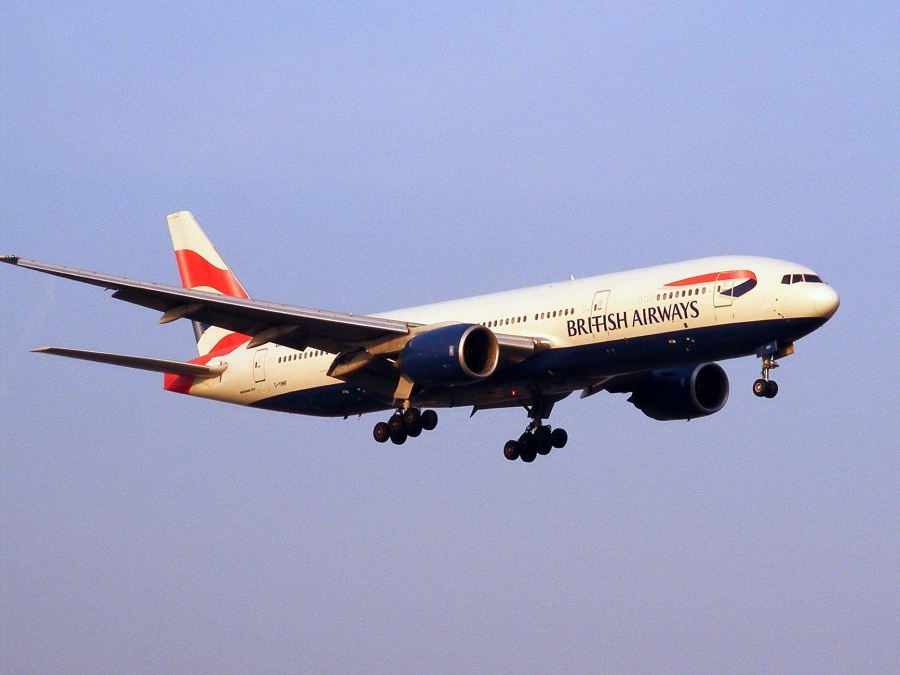 And you  thought Verizon Wireless' buy one get one free offer with the Samsung Galaxy S5 was a good a deal. EE is now giving away free European flights (you choose the destination) to customers who purchase the Samsung Galaxy S5 before April 10th. This is quite possibly one of the best deals we've seen for the Galaxy S5, but unfortunately it's limited to U.K. residents.
According to the official EE website, the free flight deal is only available to U.K. residents 18 years of age and older. In addition, any employees of EE, their families, employees of TLC, or anyone with a professional connection to the promotion are excluded from the offer.
"Choose one of 12 premium European destinations and fly from airports across the UK. Simply pre-order the new Samsung Galaxy S5 online by 10 April and you'€™re good to go. Just pop back on 9 May to let us know where you'€™d like to fly to."
The destinations currently being offered in EE's free flight deal include:
Amsterdam
Madrid
Paris
Barcelona
Milan
Prague
Berlin
Munich
Rome
Brussels
Nice
Vienna
As you can see from the list above, EE is actually offering some pretty nice destination choices with their promotion, including Barcelona, Milan, Vienna, Amsterdam and Paris just to name a few. Some people might brush this promotion off as just another cheap airline ticket in hopes of attracting more customers, but they offer a dozen different flight destinations to some nice locations. If you live in the U.K. and plan to purchase the Samsung Galaxy S5, you should check out this promotion at EE. Remember, the deal ends on April 10th, so you need to act fast in order to take advantage of the free European flight.
Available airlines being offered with EE's free flight deal:
Casyjet
BA
Swiss Air
Flybe
Aer Lingus
Air Italia
Air France
KLM
Lufthansa
Monarch
This is really a pretty awesome deal for U.K. looking to buy the Samsung Galaxy S5. And don't assume that you'll have to overpay for the actual device just to get your free airline ticket. EE's most popular plan is a 2-year agreement for £37.99/month for 4 GB data and unlimited voice and calls, with the actual Galaxy S5 costing £59.99 . EE offers several other plans that worth checking out as well.
What do you think about EE's free flight giveaway with the purchase of a Samsung Galaxy S5?