With an expected launch date less than 2 months away, Samsung remains quite regarding their upcoming Galaxy S5's hardware specs. This has opened the floodgates to dozens of rumors and reportedly "leaked" information, which we frequently discuss here at galaxy5us.com.
While we've heard plenty of rumors about the Galaxy S5's processor, battery, metal and plastic shell variations, etc., there hasn't been much talk about its camera — until now. Earlier this week, a picture emerged from a Flipboard test account which suggests the upcoming Samsung Galaxy S5 will sport a massive 16-megapixel rear-facing camera.
Brace yourself for this Picasso-esque photo… because here it is!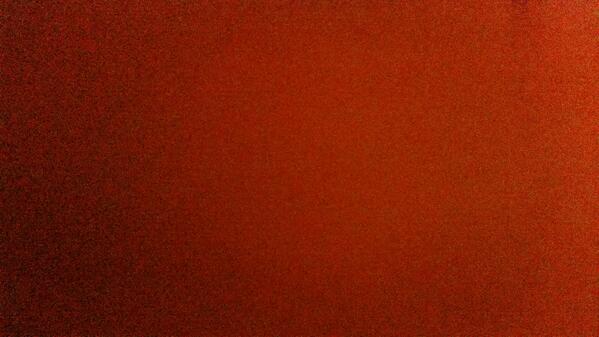 Yes, this is the actual photo posted by the Flipboard user @123fliptest. It probably won't win any awards for its exceptional quality, but the most intriguing information lies in its exchangeable image file format (or what's more commonly referred to as EXIF). As some of you may already know, EXIF is hidden data found in image files, and it may include things like shutter speed, exposure compensation, metering system, whether or not flash was used, ISO number, date, time, auxiliary lens and resolution.
According to reports, the benchmark tests using this photo revealed a 16-megapixel camera, not the 13-megapixel which was previously suggested. It also suggests the camera has a f/2.2 aperture and 4.6 mm focal length.
The leaked image is in a 16:9 aspect ratio, which could offer an even higher level of resolution for the 4:3 aspect ratio pictures.
More From The Famed Smartphone Leaker, evleaks.
This grainy, somewhat reddish-colored picture probably would have been lost in the abyss if it wasn't for the efforts of smartphone leaker, evleaks. Some of the previous Samsung Galaxy S5 rumors published here at galaxys5us.com were also the result of evleaks. On his Twitter account, he uploaded the grainy red photo along with caption: "First test photo from VZW's Samsung Galaxy S5? EXIF says SM-G900V, 16MP. Original here"
Take It With a Grain of Salt…
It's best to take this information with a grain of salt due to the fact that EXIF data is easy to change and edit. evleaks had a solid reputation for providing accurate information, but that doesn't necessarily mean this photo is real. Besides, it's such a grainy, nondescript photo that users must rely solely on the EXIF data. Is that a coincidence? I guess we'll have to wait a couple more months to find out.
How do you feel about a 16-megapixel rear-facing camera? Let us know in the comments section below!