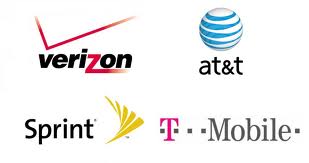 Are you worried that Samsung won't release the Galaxy S5 for your call carrier? A new rumor courtesy of SamMobile.com suggests that the South Korean company will release their upcoming flagship smartphone on the nation's top four cell carriers: Verizon Wireless, T-Mobile, AT&T and Sprint, offering consumers a greater amount of freedom over choosing their coverage and plans.
What We Know About The Galaxy S5's Carrier Options
Unfortunately, we're left to speculate over which U.S. carriers will offer the Samsung Galaxy S5. Even with a release just a couple months away (or sooner), Samsung remains quite on the hardware, software and carrier speces of their upcoming flagship smartphone. The good news is that some rather "interesting" evidence has sprung up, suggesting that the Samsung Galaxy S5 will in fact be available for Verizon Wireless, AT&T, Sprint and T-Mobile.
Earlier this week, be covered a story which involved a photo that was reportedly taken using the Samsung Galaxy S5's rear-facing camera. The picture isn't clear or detailed by any means, but it contained some interesting EXIF data which hinted towards a 16-megapixel camera. This is a huge news for people like myself who use their smartphone camera on a daily basis. A 16-megapixel camera would blow the Galaxy S4's 13-megapixel camera out of the water, which is reason alone to wait a couple more months for the new model.
But Wait, There's More…
The EXIF data found in the grainy, blood-red colored photo contained more than just the camera's resolution. It also contained the following model number: SM-G900V. This same model has been attached to numerous other GS5 leaks, and the "V" at the end could signify Verizon Wireless as the cell carrier. Several other photos have spring up with different formats of the model number, including G900A and G900S, which could mean the Samsung Galaxy S5 is coming to AT&T and Sprint as well.
SamMobile published an article on their website claiming to have insider information regarding the Samsung Galaxy S5, saying that it will in fact be released to all four of the major cell carriers in the U.S. They didn't release the source of this insider information, but SamMobile has a pretty good track record in the tech industry. In addition, they also state the Samsung will release the Galaxy S5 to all major carriers in Japan, Europe, China and South Korea.
Which carrier do you plan on using? Let us know in the comments section below!