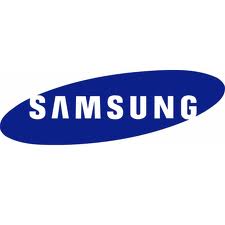 There's a good chance we'll see Samsung official pull the curtains and unveil their next flagship smartphone, the Galaxy S5, by the end of the month. Less than 24 hours ago, Samsung posted details of the company's Upacked 5 event, which takes place at the Mobile World Congress (MWC) in Barcelona, Spain on February 24th. Is it just a coincident that a 5 is in the event's name?
Samsung's Unpacked 5 Event
The official Samsung blog stated the following: "At previous Samsung Unpacked events, we've shown you the 'The Next Big Thing.' On March 2013, Samsung introduced the Galaxy S4, on September 2013, Galaxy Note 3 and Gear. These events were also live-streamed on official Samsung channels. Live blogging was also available on Samsung Tomorrow."
Last year, Samsung used the Unpacked event to unveil the Galaxy S4, so it only makes sense for them to replicate their formula for success with the Galaxy S5.The Galaxy S4 remains one of the hottest — if not the hottest — smartphone currently on the market. It's loaded with features, a fast processor, a massive 13-megapixel camera and much more. However, I think it's safe to say that Samsung will trump this device with their upcoming Galaxy S5. We've covered lots of rumors surrounding the Galaxy S5's hardware and software, all of which are incredibly enticing.
Will Samsung Unveil The Galaxy S5?
Although they haven't officially announced it, most analysts are claiming the answer is yes: Samsung will unveil their upcoming Galaxy S5 smartphone at the Unpacked 5 event in Barcelona. Let's break down some of the hints suggesting that Samsung will display the Galaxy S5 to the public later this month…
It's called the Unpacked 5 event. The "5" in the event's name is a direct link to the Galaxy S5.
Samsung unveiled the Galaxy S4 at previous Unpacked events.
Samsung refers to the Unpacked events as public displays for The Next Big Thing.
It's right on time. With an rumored release for early spring, unveiling the Galaxy S5 around the end of February would be a smart business move for Samsung.
Whether it to turns out to be true or not (we're betting that it is), you should keep your eyes peeled for news of the Samsung Galaxy S5 on February 24th. If the company decides to unveil their new flagship smartphone, we'll be sure to bring you all of the latest details here at http://www.galaxys5us.com.