Three new rumors surfaced over the weekend about the highly anticipated Samsung Galaxy S5 smartphone, but before we get into what those rumors are, let's recap what we know so far.
The Galaxy S5 is rumored to be released in February at the Mobile World Congress. The yearly event has always attracted the biggest names in the mobile industry, so it would be no surprise if Samsung did announce its Galaxy at the event.
No 64-bit Processor?
Yes, you read that right. Samsung is said to be getting rid of the 64-bit CPU, according to the latest rumors. This is a truly unfortunate situation if it is true because most Galaxy fans really, really wanted the S5 to use a 64-bit because it should have offered more power, faster processing and just better performance overall.
Though Shin Jong-kyun, CEO of Samsung, said in an interview with the Korea Times that Samsung will indeed use 64-bit processors, they unfortunately won't get to the manufacturing line in time for the Galaxy S5 release date, we have our own theories as to why it won't be included. More on that in a bit, but first…
No Android Kit-Kat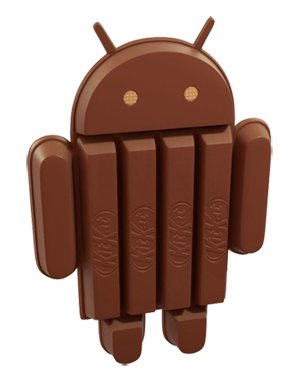 The biggest problem with not using a 64-bit processor is that it removes the possibility of offering Android's newest iteration to its popular Smartphone operating system line, Android 4.4 Kit-Kat. Kit-Kat only operates on 64-bit hardware, according to reports. This rumor points to one of two things.
First, that Kit-Kat is said to run only on 64-bit systems would mean that the lack of the proper hardware could force Galaxy S5 to go with Android 4.3 Jelly Bean. Alternatively, Samsung could decide to  use Samsung's own Tizen mobile operating system instead and we think this option is much more likely considering Tizen has had such good reception so far.
In fact, we predicted that Galaxy S5 would offer Tizen instead of Kit-Kat last week, and these rumors seem to confirm that prediction. We also talked about how the fingerprint sensor would be delayed, if it were to be used at all, and currently it is looking highly likely that it won't be a part of the Galaxy lineup anytime soon.
In any case, maybe the 64-bit CPU really won't get to the production line in time for the Galaxy S5 release. Maybe Samsung will use it instead in the Note 4. Maybe Samsung has decided to go with Tizen instead, which doesn't run on 64-bit hardware. Maybe Samsung will use Android Jelly Bean instead of Tizen.  At this point we don't even know for sure when it will be released, and it is all just speculation until we hear an official word from Samsung.
By the time Samsung announces or confirms anything, none of this might matter because Samsung might go a different direction entirely. We just don't know, but when we do, we'll be sure to let you know about it!
What do you think Samsung is doing? Let us know in the comments below!
Don't forget to subscribe so you can get the latest updates direct to your inbox!