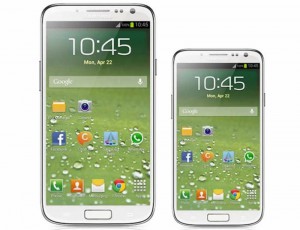 Samsung is known for releasing multiple versions, or variants, of its flagship smartphone. The Galaxy S5 Mini is one such variant that features a smaller body and slimmed-down specs. But many people are criticizing Samsung for its uninspired approach to the Galaxy S5 Mini. If you're thinking about ordering this device, you should read the following and then make your decision.
Let's first talk about the Galaxy S5 Mini's body, as this is typically a major selling point among consumers. The original Galaxy S5 features a 5.1″ Super AMOLED display with 432 ppi pixel density, whereas the Galaxy S5 Mini is just slightly smaller at 4.5″ with 720 x 1280 pixel resolution and 326 ppi pixel density. So even though it's technically smaller, the Galaxy S5 Mini is just slightly smaller than the original. This may deter some people from buying it, as many smartphone users prefer smaller displays.
Another notable difference between the two devices is the construction. The Galaxy S5 is manufactured with a soft, almost rubber-like plastic that's comfortable to hold and use. Unfortunately, Samsung opted for a harder form of plastic with the Galaxy S5 Mini. This material looks and feels cheap, which is something that most users want to avoid in their smartphones.
The Galaxy S5 Mini contains a smaller, less powerful 8-megapixel camera. This, of course, is in stark contrast to the original Galaxy S5, which features an impressive 16-megapixel camera.
There are some positive features of the Galaxy S5 Mini worth noting, such as its waterproof design. Samsung implemented the same IP6/7 dust and waterproof casing in the Galaxy S5 Mini as the original Galaxy S5. While I still don't recommend dropping your G5 Mini in the toilet, it's nice to know that it will withstand such abuse. The Galaxy S5 Mini also comes equipped with Samsung's fingerprint sensor, which it first introduced in the original Galaxy S5.
"It feels like a mid-range handset. It's not a cheap plastic sort of feeling, but nothing screams quality. The S5 Mini is trying too hard to imitate the flagship Galaxy S5. It would have been better placed making a few changes to create one or two distinctive notes that would make it stand out," wrote Forbes in its review of the Galaxy S5 Mini.
Do you think the Galaxy S5 Mini is a step in the wrong direction for Samsung? Let us know what you think in the comments section below!