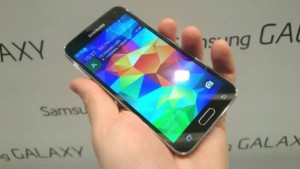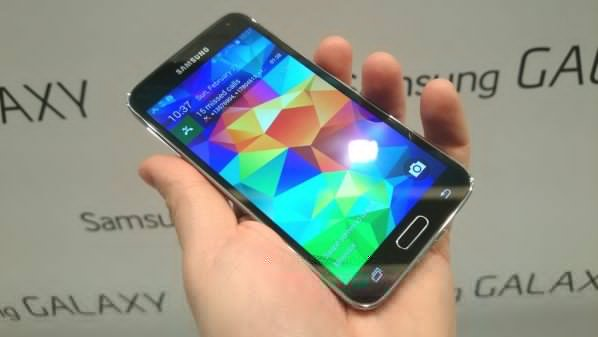 The largest and most comprehensive update in the history of Google's Android operating system is right around the corner, leaving many people (including myself) speculating what's in store for the Galaxy S5. We've seen the Android 5.0 Lollipop Developer Preview, but we still don't know how the new OS will impact build functionality — at least not until now.
SamMobile recently published leaked screenshot images depicting Android 5.0 L running on the Galaxy S5. The build shown in the images is LRX02E, and it reveals some pretty impressive new features. It's important to note, however, that the device depicted in the leaked images isn't running the official Android 5.0 L, but rather a modified version. The build reportedly changes the Android version name from "L" to "5.0," and it brings back the Android bird game as an Easter egg.
Android 5.0 L will introduce a plethora of new goodies, including a fingerprint screen lock feature, system-wide universal fonts (smaller than original), Google search bar added to recent menu, different color schemes, removed interruptions from sound settings, new filter options under Gallery (Pets, Events, Scenery, Documents, Food, Vehicles and Flowers), improved Material user interface, text in navigation bar icons, new search box in Contacts, improved spacing in power off message, new interface for home screen wallpaper setting, and much more…
But this isn't the first time SamMobile has received leaked images of Android 5.0 L running on the Galaxy S5. Compared to the previous one, however, the website reports that it's light "night and day."
"If we compare the latest Lollipop build with the one we previewed earlier, it's a night and day difference. We are really amazed by the amount of progress Samsung's software engineers have made in such a short time," wrote SamMobile.
Of course, Android 5.0 L is also expected to bring a new power-saving technology to the Galaxy S5 (and other devices), known as Project Volta. The Galaxy S5 is already touted as having one of the longest-lasting batteries of any high-end smartphone on the market, but Project Volta will improve its efficiency even further.
So, when will Samsung roll out the new Android 5.0 L update to its flagship smartphone? We still don't know an exact release date, but Google announced that it would begin updating on November 3rd. This doesn't necessarily mean the Galaxy S5 will receive the update on the 3rd, as it could take days or even weeks.
What kind of improvements/changes do you hope to see in Android 5.0 on the Galaxy S5? Let us know in the comments section below!