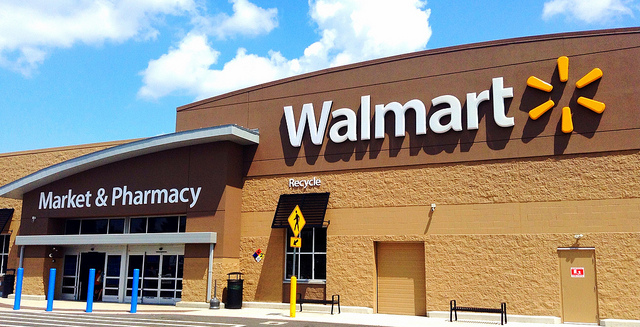 Just because Black Friday and Cyber Monday are behind us doesn't mean the deals are over. The country's largest retailer, Walmart, is now selling Samsung's flagship smartphone for an unbelievably low price of just $79. So if you've been patiently for a steep price drop to purchase the Galaxy S5, now's the time to strike.
Last week, we reported on a story from the Wall Street Journal suggesting that Samsung produced an excess amount of Galaxy S5 units. Granted, the Galaxy S5 is arguably one of the most popular smartphones currently on the market, but Samsung's goals were perhaps a little too ambitious for its own good. This prompted the company to make some internal changes, and some analysts are saying the recent price drops are indicative of Samsung's Galaxy S5 surplus. When supply exceeds demand, conventional wisdom should tell you to drop the price, which is exactly what we're seeing with retailers like Walmart.
From now until Christmas (December 25), consumers can purchase the Samsung Galaxy S5 from Walmart for just $79. That's a $60 savings from the Galaxy S5's normal price of $139. Now for the bad news: you must sign a 2-year service agreement to be eligible for Walmart's smoking-hot G5 deal. Supported carriers include AT&T, Verizon Wireless and Sprint. Some consumers are hesitant to sign service agreements, and for good reason: they often lock you in with horrible rates and surcharges. So do your homework beforehand to ensure you choose the right cell carrier and the right service plan.
It's important to note that this deal is strictly limited to in-store sales, meaning you won't be able to take advantage of this offer through Walmart.com. With over 4,900 stores throughout the U.S., though, you shouldn't have much a problem locating a retail store to purchase the Galaxy S5 from.
"The Samsung Galaxy S5 Costs Less at Walmart. Make split-second moments yours. Watch HD moves and games roar to life. Or track your life right down to the heartbeat. Powered by innovation, the Samsung Galaxy S5 phone is like no other mobile device before it, and you can get it at Walmart. The Samsung Galaxy S5 features a beautiful 5.1″ HD display, which means richer colors, darker shadows and faster response times. It also features a professional-quality 16MP camera with a faster focus," wrote Walmart on its Galaxy S5 product page.
Do you plan on buying the Galaxy S5 from Walmart? Let us know in the comments section below!