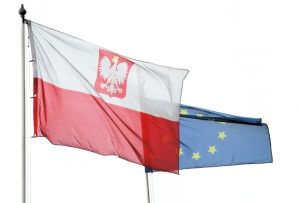 Poland is the country of choice for the latest version of Google's Android operating system. Residents here were the first to receive the Android 5.0 Lollipop on their devices, and now they've received yet another update on top of Lollipop.
According to GSMArena, Galaxy S5 users in Poland received two OS updates in a matter of weeks. The first update was Android 5.0 Lollipop, which introduced a wide range of new features like Google's highly anticipated Material theme, new notifications, and an energy-saving technology dubbed Project Volta. The second update was a smaller patch aimed to fix various bugs and vulnerabilities from the first update.
The original Android 5.0 Lollipop update had some stability and performance issues reported by Polish users. This prompted Google to create a fix, which is the second and most recent Lollipop update. GSMArena reports that the new Android 5.0 Lollipop update for Galaxy S5 users in Poland is approximately 371MB in size and has the following PDA number G900FXXU1BNL7. Exact details of this update remain largely unknown, as there's no official changelog available.
Why is Poland the first country to receive the Lollipop update on the Galaxy S5? This is a question that many people are asking, but there's really to definitive answer. I guess you could say Poland is the test market to determine whether or not Lollipop works on the Galaxy S5. Industry experts say Europe will likely receive the update next, followed by U.S. territories.
Like all of the major Android updates in the past, Lollipop is being sent as an over-the-air (OTA) update, meaning you don't have to manually download and install it. You can check to see if it's available for your device, however, by selecting Settings > System > About Device > Software Update > Update. If Android 5.0 Lollipop is available, you'll see a message asking you to confirm the update. Don't worry if you haven't received the Android 5.0 Lollipop on your Galaxy S5 device just yet, as updates vary depending on country and cell carrier.
For those of you who haven't received the Android 5.0 Lollipop update, here's a short list of what to expect:
Material theme
New notifications
Project Volta
Fingerprint lock screen
New themes
Colored status bar
Icon size and color changes
What are your thoughts on Android 5.0 Lollipop? Let us know in the comments section below!