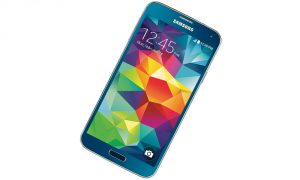 It's estimated that over 3 million smartphones are stolen each year in the U.S. It's disheartening to say the least when your newly purchased device falls into the hands of crook. To deter smartphone theft, Samsung offers a remote service for Galaxy S5 users. To learn more about this service and how to use it, keep reading.
Find My Mobile is a multi-purpose service that allows users to locate their Galaxy S5 via GPS coordinates, call their device, view call logs, wipe data, or lock it from any Internet-connected computer. Earlier this year, California signed a law into effect which requires all smartphones manufactured after July 1st, 2015 to include a kill switch. Samsung has apparently jumped on board with the kill switch bill, rolling out its Find My Mobile service across all Galaxy S5 devices.
"If you lose your device, then Find My Mobile lets you minimize the possibility of your personal information becoming public by using the Lock my device and Wipe my device functions. In addition, you can locate your lost device by using the Locate my device function."
To use Find My Mobile, you must first enable remote controls on your Galaxy S5. This is done by tapping Security > Find My Mobile > Remote Controls. If your Galaxy S5 is registered to a Samsung account, this option will be enabled by default. If it's not registered to a Samsung account, you'll need to manually enable it by following the steps previously mentioned.
Next, visit http://findmymobile.samsung.com/login.do and enter your username/password on the left-hand side of the page. Once you've logged in, familiarize yourself with the different options located in the menu. Under "Remote Controls," you'll see several different options, including "locate my device," "lock my device," "ring my device," "call logs," "wipe my device," "unlock my screen," etc. If your Galaxy S5 is ever stolen or lost, simply choose "locate my device" to find it. Alternatively, you can choose "ring my device" to call your Galaxy S5, which is particularly helpful when it's stuck somewhere in the couch cushion.
Below these options, you'll see two more options, one for add my guardian and another for enable emergency mode. Be sure to add a guardian to your account, as this grants the person the ability to activate Emergency mode.
Have you tried Samsung's Find My Mobile service? Let us know in the comments section below!