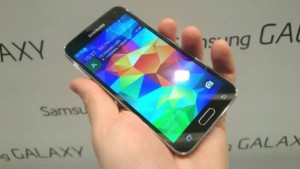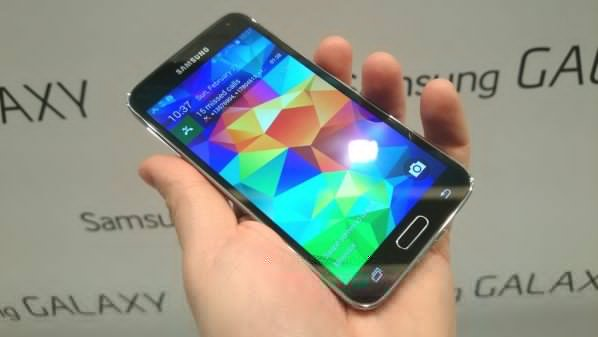 Samsung is reportedly planning to release a new version of its flagship smartphone, equipped with a faster Qualcomm Snapdragon 805 processor.
So, how did we obtain this information? Samsung usually does a pretty good job at keeping quiet, but the company published a listing for a "Galaxy S5 Plus" on its Netherlands website earlier this week. According to NDTV.com, this device is actually the European version of the Galaxy S5 4G+ It features the same specs as the European Galaxy S5 4G+, but it's listed under a different name. And to further confirm this theory, both the Galaxy S5 Plus and European Galaxy S5 4G+ feature the model number SM-G901F.
Regardless as to whether or not it's the European Galaxy S5 4G+, it still boasts some impressive specs. Samsung opted for an 801 chipset in the original Galaxy S5 that featured a a 2.5GHz Qualcomm Snapdragon quad-core processor. At the time, this was arguably the fastest smartphone processor on the market (it's still one of the fastest). The Galaxy S5 Plus, on the other hand, is powered by the newer Qualcomm Snapdragon 805 2.5GHz quad-core processor. The 805 chipset also introduces a new generation Adreno 420 GPU, which is a welcome break from the traditional 3xx series.
There's one more major difference between the two devices that's worth noting. The new Galaxy S5 Plus supports LTE Cat. 6 connectivity, whereas the original launch-edition Galaxy S5 is limited to Cat. 4. How much of a difference does that make? Download speeds for Cat. 4 top out at roughly 150Mbs. Download speeds for Cat. 6, on the other hand, top out at 300Mbs — that makes the Galaxy S5 Plus twice as fast as the original G5.
Other than the new 805 chipset and Cat. 6 connectivity, the Galaxy S5 Plus and original Galaxy S5 are pretty much the same. They both have 5.1″ 1080p Super AMOLED displays, 3GB RAM, 16-megapixel primary camera, 2,800mAh battery, and they are dust/water-resistant with IP6/7 certification. Both devices are available in either 16 or 32 GB models.
The Galaxy S5 Plus is remains listed on Samsung's Netherlands website. Being that Samsung has yet to officially announce or confirm the device, however, we're skeptical that it will remain here. Normally, Samsung issues a press release to announce its latest devices, but we've yet to see one for the Galaxy S5 Plus. In other words, it's probably a good idea to wait a day or two before placing an order.
What do you think of the Galaxy S5 Plus? Let us know in the comments section below!