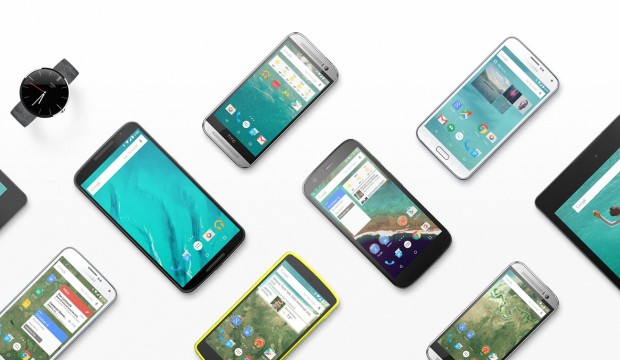 The upcoming Android 5.0 Lollipop update will bring a wide range of new features to The Galaxy S5, Moto X, Nexus 5, Nexus 6, and other high-end Android-powered smartphones. While we still don't know the full details of Android 5.0, reports suggest it will introduce a new form of power-saving technology (Project Volta), along with new notifications and a Material theme.
SamMobile reports that Google and Samsung have teamed up to create a Google Play Edition Galaxy S5. The Galaxy S4 was the first smartphone to receive the "Google Play Edition" treatment, meaning it only ran the stock Android software and not any third-party skins or themes. Samsung normally installs its TouchWiz skin to Galaxy smartphones, adding several helpful tools and features to the device. Google Play Edition devices are designed to eliminate the use of third-party software such as this, allowing users to run their device with the core Android operating system.
If Google and Samsung are in fact teaming up to create a Google Play Edition Galaxy S5, it's safe to assume the device will run Android 5.0 Lollipop, and it probably won't run Samsung's TouchWiz skin. So, how did SamMobile acquire this information? The website claims that Android.com — the official Android website, owned and operated by Google — initially published photo of several devices running the stock version of Android 5.0 Lollipop. Among the devices shown in the image included the HTC One (M8), Nexus 6, and the Galaxy S5.
Why would Samsung want to create yet another variant of its flagship smartphone? Everything is pure speculation at the moment, but the Google Play Edition Galaxy S5 would likely feature the same hardware specs as the launch-edition Galaxy S5 — the only difference being the TouchWiz skin. Without TouchWiz, users can enjoy a more natural Android experience. Of course, this has its advantages and disadvantages. TouchWiz brings a slew of helpful tools and features that aren't found in the Android OS. On the other hand, it adds a barrier of difficulty when performing Android updates, which is why Samsung is sometimes late when sending over-the-air updates to Galaxy users.
According to SlashGear, the Google Play Edition Galaxy S5 will be priced at $699. That's about the same as the Galaxy S5 without a contract, so price shouldn't be a decisive factor for consumers.
Are you looking forward to Android 5.0? Let us know in the comments section below!