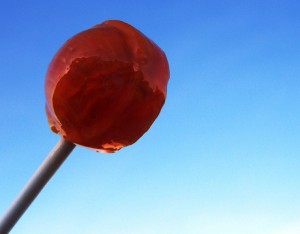 Samsung Galaxy S5 users may receive the Android 5.0 Lollipop update by the end of the year. According to SamMobile, both Samsung and LG are hoping to roll out the highly anticipated update for their respective smartphones in December. While Google has yet to confirm or deny this rumor, several credible sources are saying that it's true.
The Galaxy S5 was unveiled in Barcelona, Spain this past summer, and its since grown to become one of the most popular smartphones on the market. With a Qualcomm Snapdragon 801 processor, 2GB RAM, 16/32GB storage, and a 16-megapixel camera, it's an ultra-powerful device that can handle just about anything you have to throw its way. But its not just the specs that make the Galaxy S5 an award-winning smartphone. Samsung went above and beyond the call of duty by designing its body with IP6/7 certification, meaning its both dust and water-resistant.
LG's flagship smartphone is the "G" series, with its latest model being the G3. The LG G3 features specs that are comparable to the Galaxy S5, including a quad-core Snapdragon 801 processor, 5.5″ display, 3GB RAM, and a 13-megapixel primary camera. Both the Galaxy S5 and the G3 are expected to receive the Android 5.0 Lollipop update by the end of the year.
Although Google released the Android 5.0 Lollipop Developer Preview earlier this year, we still don't know the full details regarding this update. An article published by TechTimes suggests Android 5.0 Lollipop has a more uniform flat design that flows more cohesively with Google's icons. Flat designs have become a popular design trend ever since Microsoft began using it in Windows 8. Google has dubbed its new Android 5.0 Lollipop design as the Material Design.
Of course, Android 5.0 Lollipop also introduces a completely new notifications system. Previous versions of Google's Android OS displayed notifications underneath the status bar. With the new Android 5.0 Lollipop, however, notifications will be displayed directly on the screen. This should improve the visibility of notifications, allowing users to check their email, text messages, etc. more easily.
Analysts say Android 5.0 Lollipop is the biggest update in the history of Android, which is a pretty bold statement given the fact that Android is over five years old. So if you own a Galaxy S5, mark your calendars for December because that's when Android 5.0 will likely be released.
What kind of changes do you hope to see in the Android 5.0 Lollipop update for the Galaxy S5? Let us know in the comments section below!