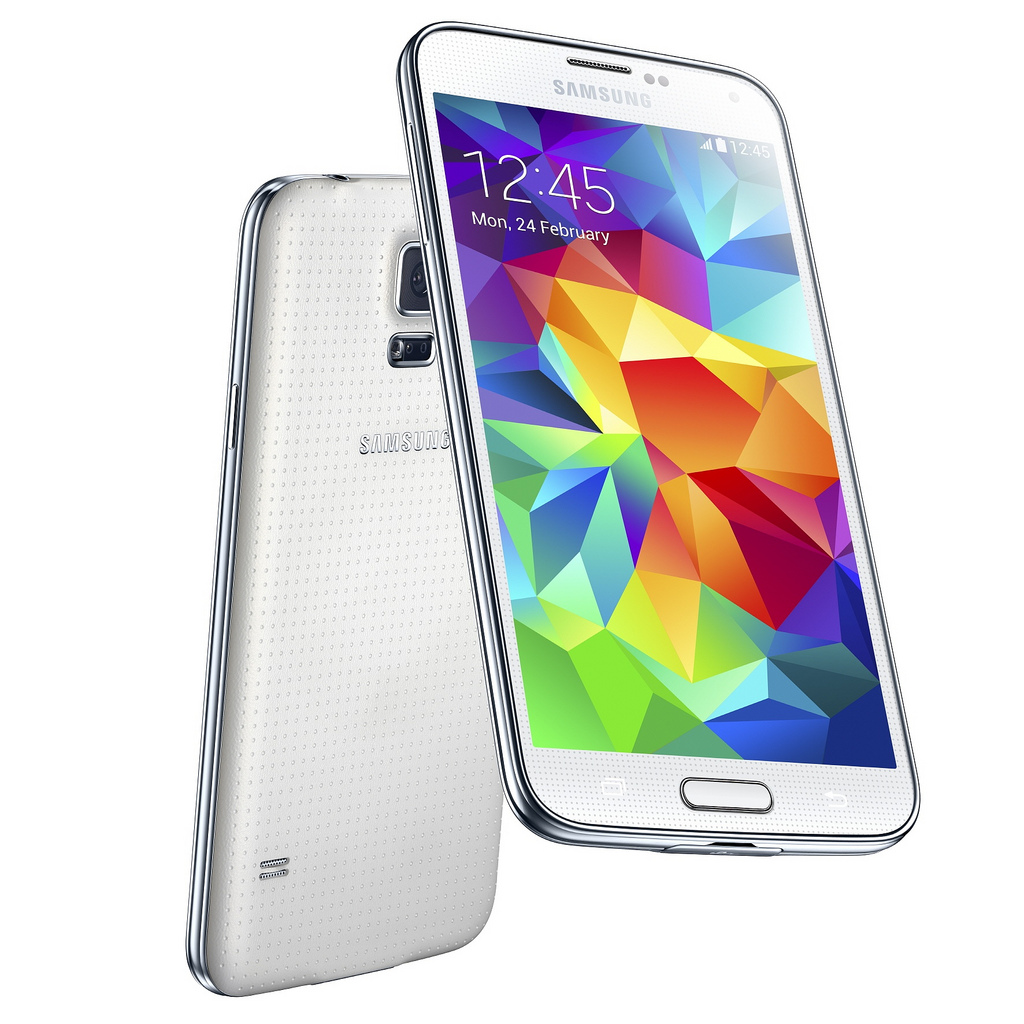 Now that Samsung has officially unveiled their flagship Galaxy S5 smartphone to the world, it's only a matter of time before the nation's cell carriers begin selling it. Although there's no official statement on when the Galaxy S5 will be available for sale, there's reports that T-Mobile plans to sell both the 16 and 32 GB models.
Leaked Photo Reveals 16 and 32 GB Options on T-Mobile
According to the Android website AndroidCentral.com, T-Mobile will in fact sell the 16 and 32 GB model Samsung Galaxy S5. The site claims that an unnamed "tipster" emailed a screenshot of T-Mobile's purchase page, showing an option for both the 16 and 32 GB Galaxy S5. We don't have confirmation of the photo's authenticity, but it certainly looks like the real deal. And if is fake, it's a really good one!
But Wait, There's a Catch…
If you closely at the T-Mobile screenshot, you'll notice something rather surprising: the 16 GB Samsung Galaxy S5 will only be available in stores, whereas the 32 GB model will only be available online. Yep, if you want to get your hands on the larger 32 GB model, you'll have to order it online.
T-Mobile isn't the only cell carrier to offer different smartphone models in their stores and online. Verizon Wireless and AT&T have both used this practice in the past, and who knows, they could take the same approach with the Samsung Galaxy S5.
Pre-Registration Numbers
T-Mobile launched a pre-registration page to measure demand for the Galaxy S5. In just a 48-hour period, the cell carrier reported a whopping 100,000 pre-registration signups. Of course, the signups didn't stop after 48 hours. The cell carrier now claims to have received over 300,000 pre-registration signups for the Galaxy S5 (this number continues to grow larger with each passing day).
So, what in the world is a "pre-registration" signup? Contrary to what some people may believe, it's not the same as pre-ordering. If that were the case, I bet a lot more people would be signing up on T-Mobile's pre-registration page for the Galaxy S5. Pre-registration is basically a way for consumers to show interest in a particular product. By signing up on the Galaxy S5 pre-registration page, consumers will receive news and updates via email regarding the Galaxy S5 and its release date.
Would you spend the extra dough to purchase a 32 GB Samsung Galaxy S5? Let us know what you think in the comments section below!