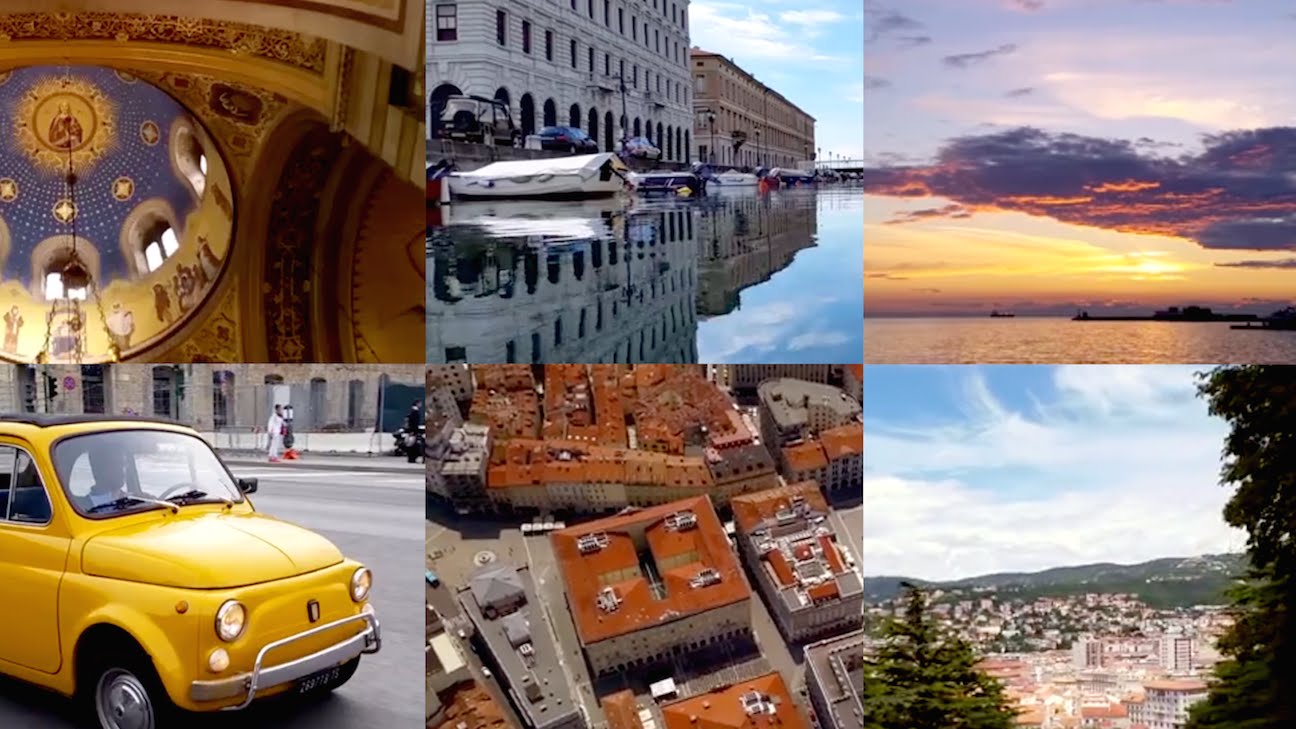 Samsung's marketing department has done it again. This time releasing a stunning HD video of Trieste, Italy that was shot entirely on the Galaxy S5.
The video, titled "Sunrise to Sunset," is 1 minutes and 25 seconds long and depicts some truly gorgeous scenes of a quaint Italian town. If you didn't know otherwise, you might assume the video was shot on a professional-quality video camera. The footage is highly detailed, the colors are rich, and everything just looks natural — something that most smartphones aren't capable of achieving. According to the video's description, however, Sunrise to Sunset was shot entirely on the Samsung Galaxy S5. That's a pretty impressive feat to say the least!
"Short film of Trieste, Italy featuring HDR Video and FHD 1080p footage shot entirely on the Samsung GALAXY S5," wrote Samsung the video description for Sunrise to Sunset.
How is the Samsung Galaxy S5 able to achieve such amazing, high-quality footage — even when the person recording is riding in a helicopter above the city? The Galaxy S5 features a 3840 x 2160 pixel resolution camcorder that records at 30 frames per second. In addition, it also features digital image stabilization, High Dynamic Range mode (HDR). When compared to other smartphones, there's simply no better camcorder on the market.
But most people overlook the Galaxy S5's powerful camcorder. Instead, they focus on its 16-megapixel camera, which is also the best camera of any smartphone on the market. Microsoft's Nokia Lumia series was rumored to dethrone the Galaxy S5 (in terms of camera), but it ultimately came up short upon being released. Whether you enjoy taking photos or videos, the bottom line is that you can't go wrong with the Samsung Galaxy S5. Samsung had turned their flagship smartphone into a multifunctional device that's capable of taking professional-quality photos and videos.
Video: Samsung GALAXY S5 — Sunrise to Sunset
Click the play button above to see Samsung's Sunrise to Sunset Video. It's a short video that reveals show absolutely gorgeous scenes of Italy, all of which are shot on the Galaxy S5. Notice how everything seems fluid and smooth? This is due to the Galaxy S5's image stabilization mode, which prevents blurring and distortion from movement. It's the small features such as this that really make the Galaxy S5's camcorder shine above the rest.
What are your thoughts on the Sunrise to Sunset video? Let us know in the comments section below!