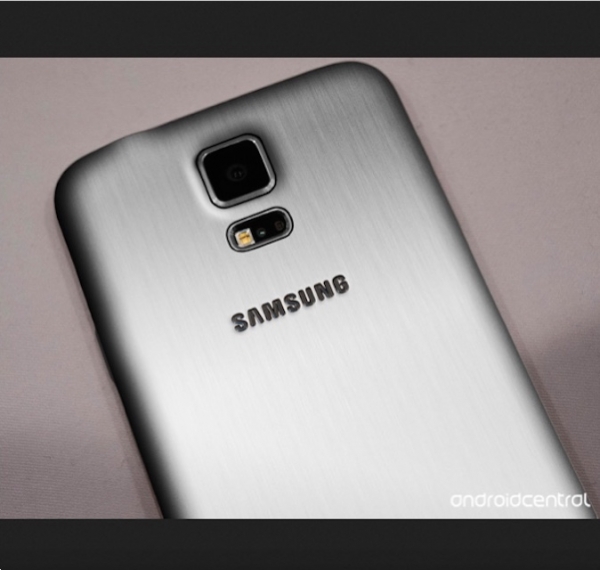 Samsung is known for releasing numerous versions, or variants, of its flagship smartphones, and the Galaxy S5 is no exception. According to leaked documents, the tech giant is preparing to release a Galaxy A variant (see image to the right).
The upcoming Galaxy A will take a step away from Samsung's traditional smartphone designs. While all of the previous Galaxy models have used a plastic body, this new variant will reportedly feature an all-metal body. Samsung has been criticized in the past for its use of a plastic body with the Galaxy S5, with some market analysts saying the company was cutting corners in an attempt to save money on production costs. Well, it looks like Samsung is taking the advice of these critics by releasing a metal body Galaxy variant.
Unfortunately, we still know the complete details for Samsung's new Galaxy variant. Tech Times reports that it feature a 13-megapixel primary camera, 5-megapixel secondary camera, 16GB storage, micro SD card,  2,330 mAh battery, and the same TouchWiz user interface from the Galaxy Note 4.
Of course, the real beauty of the Galaxy A — if the reports are accurate — is its all-metal body. Samsung has been hesitant to produce a smartphone with a metal body, which is probably due to the increased production costs as cited by critics. Plastic is both cheaper and lighter than metal, making it an attractive material for use in smartphones and tablet computers. A metal body creates a more premium feel, however, which is something that's been lacking in the mobile market. With Samsung now entering the uncharted waters of metal body designs, we could see other companies following its lead.
It's important to note that there are several Galaxy A models rumored to be in the works. The SM-A500 is just one of these models. Reports suggests that Samsung is working on several different Galaxy A devices. Whether or not they will all feature a metal body, however, remains to be seen.
There's still no word yet on a release day for the Samsung Galaxy A, but analysts are saying it will likely be released by the end of the year. November-December is the prime time for holiday shopping, so it only makes sense for them to release a new smartphone (or several) then.
What do you think of the Galaxy A? Let us know in the comments section below!