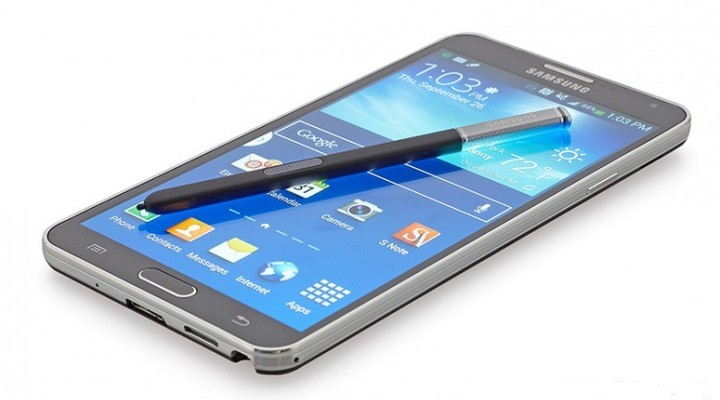 While most people are busy talking about the recently unveiled Apple iPhone 6, there are several other notable mobile devices being introduced into the market as well. Earlier this month, for instance, Samsung announced a new model of its flagship "phablet," the Galaxy Note 4. The Galaxy Note 4 offers the best of both worlds, featuring a tablet-like design with all of the features and goodies of a traditional smartphone. So, how does the Galaxy Note 4 plablet compare against the Galaxy S5 smartphone?
Size
Let's first talk about the size differences between these two devices, because this is arguably one of the most influential factors consumers use in determining which one is right for them. The Galaxy S5 features a 5.1″ display screen with 1080p resolution and 421 ppi, whereas the Note 4 boasts a larger 5.7″ display with an even higher resolution of 2560 x 1440 pixels. Both display screens feature Super AMOLED technology with the ultra-durable Corning Gorilla Glass 3 covering.
Processor
In terms of processing power, you really can't go wrong with the Galaxy S5 or Note 4. However, the Note 4 is slightly faster with a quad-core Snapdragon 805 2.7 GHz CPU. The Galaxy S5, on the other hand, is powered by a quad-core Snapdragon 801 2.5GHz CPU.
How much of a difference does the Snapdragon 805 CPU make? According to some reports, it's roughly 40% faster than the Snapdragon 801, which should translate into better performance and greater efficiency when running multiple applications/processes.
RAM
Samsung upped the RAM of its Note 4 device to 4GB of memory, whereas the Galaxy S5 features just 2GB.
Camera
Both the Galaxy S5 and Galaxy Note 4 feature a 16-megapixel primary camera. However, the Galaxy S5 uses a 16-megapixel ISOCELL with phase detection, whereas the Note 4 uses a 16-megapixel Sony IMX240 with OIS technology. All things considered, the Galaxy S5's cameras takes better photos, which is due in part to its use of ICOCELL technology.
"The initial volumes of the Note helps to test features and ramp up the volume more slowly and then [Samsung] gets ready to move into the [S] portfolio," Milanesi said. Features appearing on the Galaxy Note 4 now may show up on the Galaxy S flagship in 2015. But in the current year, the Galaxy Note 4 is looking like a far superior device to the Galaxy S5," said Carolina Milanesi, chief of research and head of U.S. business at Kantar World Panel.
Do you prefer the Galaxy S5 or Note 4? Let us know in the comments section below!