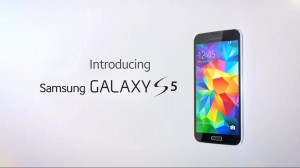 Samsung devices are usually last in line to receive major Android updates, which is partly due to the fact that Samsung uses its own TouchWiz skin on top of Android. While most users love TouchWiz and the simplicity it brings to the table, it requires further testing to ensure compatibility with new versions of Android.
But there's hope on the horizon for Galaxy S5 users looking to get their hands on the upcoming Android 5.0 Lollipop update. According to SamMobile, Samsung's latest flagship smartphone will receive the update in early-to-mid December. The website states that unlocked international Galaxy S5 devices will receive the update first, followed by carrier-locked devices in specific regions.
It's important to note, however, that the timing of Android updates is ultimately at the sole discretion of the respective cell carrier. In other words, a cell carrier can delay the update by weeks or even months if they choose. Why would a cell carrier explicitly stop the new Android update from being sent to its customers? Well, there are several different reasons that may convince a cell carrier to take this action, such as the presence of a major vulnerability or bug. Or if the cell carrier doesn't have the resources to perform a major update at the time of its release, it may choose to send the update to customers in small groups.
Android 5.0 Lollipop is reported to be the largest and most comprehensive update in the history of Google's Android operating system, which is a pretty bold statement given the fact that Android is now 7 years old (almost 8). Among other things, it introduces a cleaner and more user-friendly Material Design that critics have already been ranting and raving about. Android 5.0 also introduces a new notifications system, support for multi-user devices, 64-bit processing support, energy-efficient technology dubbed "Project Volta," near-field communications (NFC) sharing via Android Beam, ART runtime, and much more.
In case you were wondering, Android 5.0 will be sent as an over-the-air (OTA) update, meaning you won't have to download/transfer any files from your computer. Keep an eye on your Galaxy S5's notifications in the upcoming weeks, and when the update is ready, you should see a request asking you to install the Android update. Confirm this request and wait for the update to complete.
Are you looking forward to receiving the Android 5.0 update on your Galaxy S5? Let us know in the comments section below!