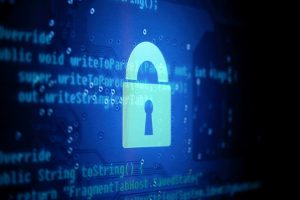 The Galaxy S5 has a built-in security feature that's designed to hide your most sensitive files, without relying on third-party apps or programs. Dubbed Private Mode, it allows users to lock, secure and hide files in just few simple steps. If you have documents containing account passwords, contact addresses, work-related information, or other critical data, for instance, you may want to utilize this feature to ensure it doesn't fall into the wrong hands. So, how exactly do you enable Private Mode on the Samsung Galaxy S5?
Private Mode works by hiding all of your text files, photos, videos, messages and other files. When you're actually in Private Mode, all of your documents will be viewable. However, exiting out of this mode will keep them hidden so other people won't be able to see them. Just be sure exit out of Private Mode when handing your device to another person.
Enabling Private Mode
To enable Private Mode on the Galaxy S5, swipe down from the home screen using two fingers simultaneously. When you see a list of icons on your screen, tap the one labeled "Private Mode." When you initially enter Private Mode for the first time, you'll be given a short walkthrough that explains this security feature and how it works. You'll also be asked to enter a PIN code to use when entering Private Mode. You'll be required to enter this PIN code each time you enable Private Mode, so choose something that's easy to remember (you could use your standard unlock PIN code).
Disabling Private Mode
To disable Private Mode on the Galaxy S5, you'll need to perform the same steps mentioned above. Swipe down on the home screen using two fingers at once. Next, tap the icon labeled "Private Mode." Your files will now be hidden, at which point it's safe to pass your device over to another person.
Transfer Files From Private Mode
You can also transfer files from Private Mode in just a few simple steps. With Private Mode enabled, open the photo, video or any other file that you want to view in Private Mode and tap the overflow menu button in the upper right-hand corner of the display. Next, select the option "Move to Private." That file will now be saved in a special location that's only viewable when the Galaxy S5 is in Private Mode.
Did this tutorial work for you? Let us know in the comments section below!