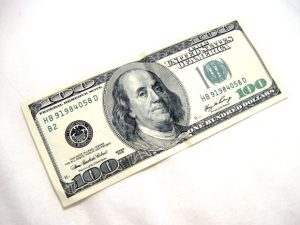 With Black Friday and Cyber Monday right around the corner, you can expect to see some hot deals in the upcoming weeks. This makes November the perfect time to buy a new smartphone like the Galaxy S5 or Note 3. In fact, T-Mobile recently announced plans to sell both of these devices at $100 off their original price. But there are a few things you should know before you head out the door to your local T-Mobile store.
The deal will begin on November 21, at which point customers who purchase either the Galaxy S5 or Note 3 will notice a $100 discount automatically deducted from the total price. This isn't a standard mail-in rebate like many companies offer, but instead it's an automatic, on-the-spot deduction. T-Mobile has the discount programmed into its computer system, so anytime a customer buys one of the devices he or she will see a $100 discount taken off the price.
So, how much will the Galaxy S5 cost with the $100 discount taken into account? Unfortunately, we're not quite sure on the total price, as T-Mobile failed to answer this in its announcement. The current sale price for the Galaxy S5 is $609.60 down, which would bring it down to $509.60 with the $100 discount. The pre-sale price, however, is $660, which would down to $560 with the $100 discount. Regardless, that's a pretty good deal for Samsung's award-winning flagship smartphone.
T-Mobile announced the $100 off deal in a newsletter, saying the following:
"With the Holidays just around the corner, it's the perfect time to offer our customers savings on great devices! Beginning November 21, customers will have the opportunity to receive $100 off either the Samsung Galaxy S5 or the Galaxy Note 3! We are keeping it simple — no rebates necessary. This discount will automatically be reflected in HSO/CIHU when helping new or existing customers upgrade to or activate the Galaxy S5 or the Note 3."
Of course, this deal won't last forever. Reports indicate that T-Mobile will close the deal on November 30, just 9 days after it begins. So if you want to get your hands on a Galaxy S5 or Note 3 without paying full price, be sure to visit a T-Mobile store or authorized retailer between this period.
Do you plan on buying the Galaxy S5 or Note 3 through T-Mobile? Let us know in the comments section below!