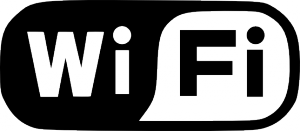 The Samsung Galaxy S5 is arguably one of the best — if not the best — smartphone on the market. With high-end specs like a quad-core Qualcomm Snapdragon processor, 2GB RAM, 16-megapixel primary camera, and Ip67 dust/water-resistant body, Samsung's award-winning flagship smartphone continues to surpass our expectations. But one of the complains by some users is a weak WiFi signal. If you are experiencing a weak signal when connected to your home or business's wireless network, keep reading for some possible solutions.
Close Unnecessary Apps and Processes
First and foremost, access your Galaxy S5's apps and processes under Settings to see what exactly is running on your device. Most people don't realize just how many different apps and processes are running until they view this information in the Settings. Even if you aren't actively engaged in an app, your device may still be running them. Ideally, you should close out as many apps and processes as possible, allowing just the basic, core processes to run  in the background.
Avoid Poor WiFi Connections
Samsung implemented a feature in the Galaxy S5 that specifically avoids wireless connections with poor signals. This feature is turned off by default, though, so you'll need to enable it if you wish to use it. Go into your Settings > WiFi > Advanced WiFi > and tap the box labeled"Avoid Poor WiFi Connections." Your Galaxy S5 will now automatically disconnect anytime there's a poor signal. Why is this important? Well, many users have reported stronger connections when this feature is enabled. It's not a guaranteed fix by any means, but it certainly can't hurt either.
WiFi Booster App
No, this isn't a typo. There are Android apps designed to boost the WiFi signal of your device. If you are struggling to achieve a strong signal, try downloading and using one of these apps. Just open up Google Play and search "wifi booster." There are dozens of WiFi booster apps available, some of which are free and others are paid. Just remember to read the customer reviews before paying for any new Android app.
Reduce Distance
Of course, you can  always improve your WiFi signal by reducing the distance between your Galaxy S5 and router. Generally speaking, the farther you are from the router, the weaker your WiFi signal will be.
Did these tips work for you? Let us know in the comments section below!