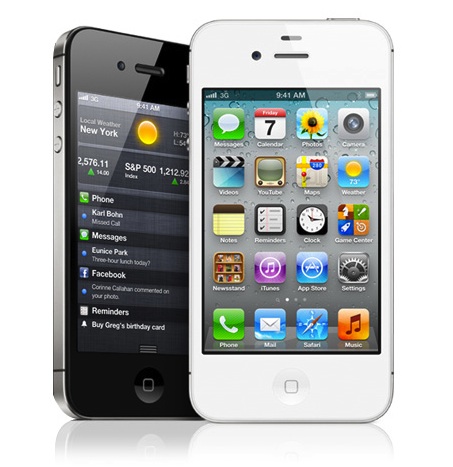 The Samsung Galaxy S5 has boasted strong sales ever since it was released into the market earlier this year, yet a recent study found the Apple iPhone 5S outsold Samsung's flagship smartphone in May.
The market research and analytics firm CounterPoint surveyed 35 different markets throughout the world to determine which smartphones are the most popular (and least popular). According to the firm's report, the Apple iPhone 5s outsold the Samsung Galaxy S5 by a surprising 40% in May. That's a shockingly high margin given the fact that May was Samsung's first full month of sales following the release of its flagship smartphone.
Throughout the month of May, Samsung sold approximately 5 million Galaxy S5 units, whereas Apple sold 7 million iPhone 5S units.
So, why are consumers choosing the 8-month-old the iPhone 5S over the ultra-powerful Samsung Galaxy S5? Unfortunately, this question wasn't answered in CounterPoint's survey, so we're left to speculate as to the reasoning behind this trend. It's hard to fathom that consumers would prefer the iPhone 5S over the Galaxy S5 given the hardware spec differences between these two devices.
The iPhone 5S' display is just 4 inches, whereas the Galaxy S5 features a bold 5.1-inch display with 1080 x 1920 pixel resolution. And if you the camera is a major selling point for you, there's no denying the fact that the Galaxy S5 has one of the best cameras of any smartphone currently on the market. Its 16-megapixel rear-facing camera is capable of taking professional-quality photos, which is in stark contrast to the iPhone 5S' 8-megapixel camera.
If we look under the hood, we'll see once again the Samsung Galaxy S5 is the undisputed winner. It's powered by a quad-core Qualcomm Snapdragon 801 processor, while the iPhone 5S is powered by a dual-core processor.
One theory regarding the upwards trend of iPhone 5S sales is that consumers are simply more comfortable with Apple devices. Apple has done a phenomenal job at making a name for themselves in the mobile industry with its iPhone and iPad. Consumers who are used to Apple devices may have a sense of loyalty to draws them back to Apple products — even if there are other, better products available.
Of course, this survey focuses strictly on one month — May — so we don't know Samsung fared in June.
Would you choose the Samsung Galaxy S5 or Apple iPhone 5S? Let us know your opinion in the comments section below!