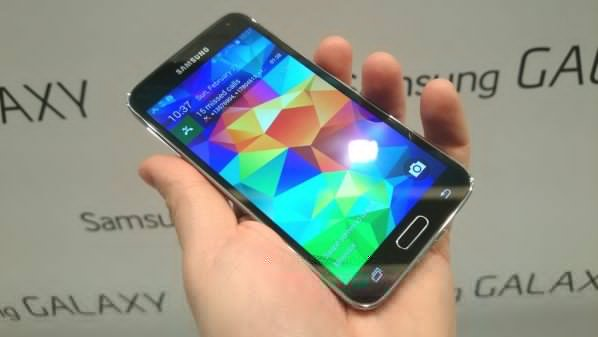 It looks like the Android L update may hit the Galaxy S5 sooner rather than later. We knew this update was coming ever since Google fist announced it earlier this summer. However, the Mountain View company failed to confirm an official date for its release, leaving Android users speculating as to when the update would be released. According to a recent article published by SamMobile, however, Galaxy S5 users may see the Android L update by the end of the year.
Back in June, Google released two moderately sized Android updates: Android 4.4.3 and 4.4.4. The first introduced the highly anticipated Android "KitKat" version to smartphones and tablet computers, whereas 4.4.4 aimed to fix various bugs and vulnerabilities. In the months that followed, several smartphone manufacturers began to update users' devices with both Android 4.4.3 and 4.4.4. Being that Samsung uses its own TouchWiz user interface on top of the Android OS, it failed to deliver these updates in a timely manner.
The good news is that Samsung recently released the Android 4.4.4 update to Galaxy S5 users. With the latest version of Android now powering the Galaxy S5, many users are expecting the new Android L to be released soon — and it looks like this could happen rather soon, as evidence suggests that Samsung is currently placing the final touches on its Android L rollout.
SamMobile reports that Android L will likely be pushed out to the Galaxy S5 and Galaxy Note 5 by the end of November to early December. We don't know how the site obtained this information, nor do we have official confirmation by Samsung, but there's a good chance that it's true and factual.
"People have been wondering when their Samsung devices will get updated to Android L, and thanks to our insiders, we have an estimated time frame for the Galaxy S5 and the Galaxy Note 4. Both devices should get the Android L update by the end of November/early December — it's not clear when Google will make the new version available for Nexus devices, but based on our info Samsung should be pretty quick at adapting it for its own devices," reports SamMobile.
With the Holiday season fast approaching, October would be a prime time for a major Android update. Until the rollout happens, though, you can check back with us here GalaxyS5US.com for all of the latest news and updates!
What kind of changes do you hope to see in Android L? Let us know in the comments section below!