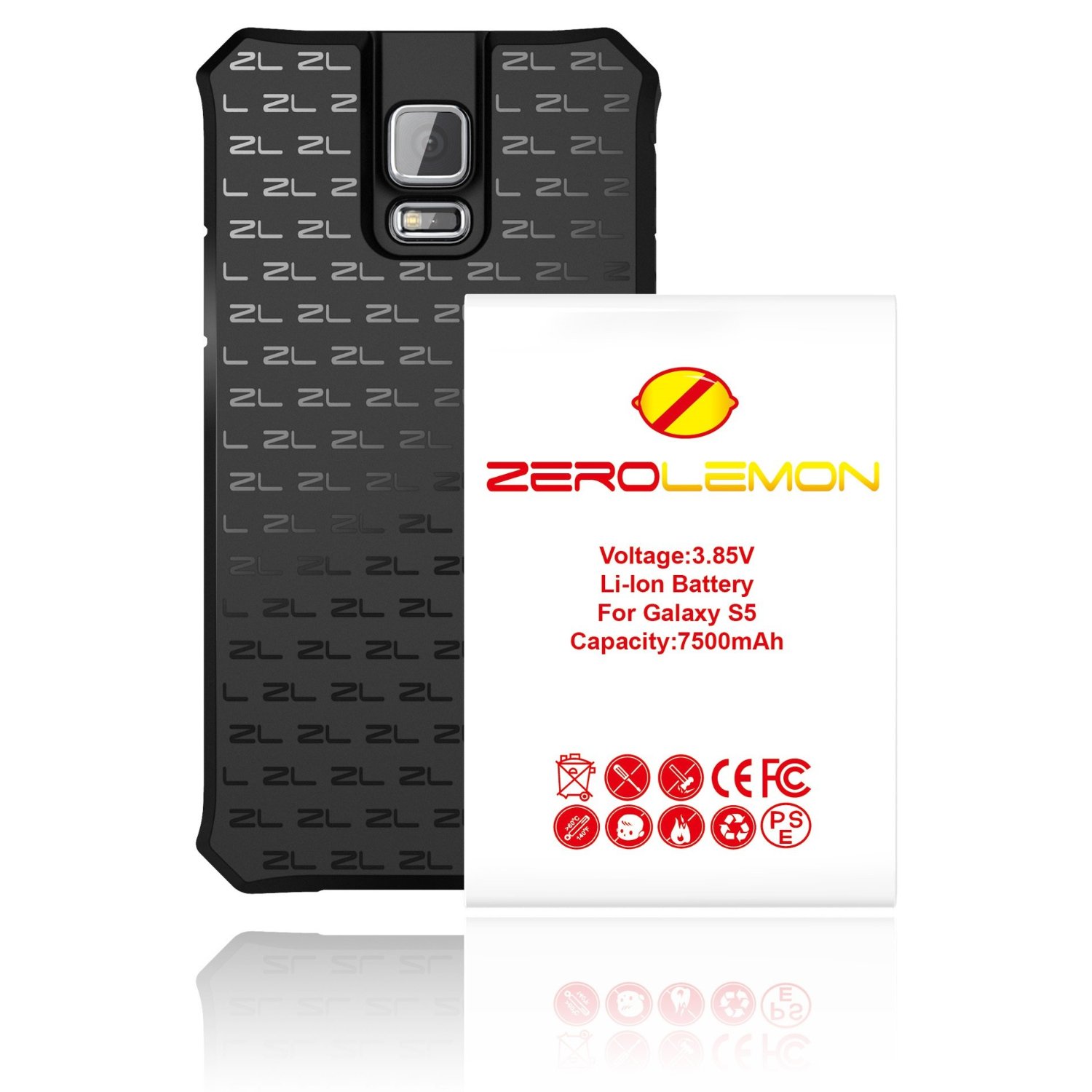 The Samsung Galaxy S5 boasts an impressive battery life (going well over 24 hours for most users on a single charge), but now you can double its battery life thanks to a new extended battery case offered by ZeroLemon. Whether you're struggling to keep your Galaxy S5 alive throughout the day, or if you simply want a longer charge, you should consider investing in the ZeroLemon case. It's a brilliant case that's both attractive and beneficial. And with a price of just $49.99, it's cheaper that a lot of the so-called "premium" cases on the market.
Do I Really Need an Extended Battery For My Galaxy S5?
I guess it depends on how much you use your device. The Samsung Galaxy S5 features a 2800mAh battery, which should provide a full 24 hours on a single charge for most users. However, if you plan on watching streaming video or perform other power-intensive operations, you can expect a single charge to last for about 12 hours. Critics have praised the Samsung Galaxy S5 for its exceptional battery life, saying it trumps nearly every other next-gen smartphone.
The ZeroLemon can boost the Galaxy S5's battery an eye-opening 7500mAh. You don't have to be a arithmetician to realize that's over twice the battery power! That means users can expect roughly 24-48 hours of use on a single charge.
About The ZeroLemon Galaxy S5 Case
The ZeroLemon Galaxy S5 TriCell 7500mAh case does more than just boost battery performance. It also features a hard outer shell to protect the device from the damage. If you don't have a case for your Galaxy S5, you're just asking for trouble. All it takes is a drop on a hard concrete to surface to crack the screen, causing hundreds of dollars in damage. The ZeroLemon case will help protect against such damage by creating a barrier of protection around the device.
But there's one major drawback to the ZeroLemon case: using it takes away the Galaxy S5's water-resistant properties. We're not exactly sure how this works, but ZeroLemon's website specifically states that Galaxy S5s will no longer retain their water-resistant properties when placed inside the extended battery case. If you are frequently around water, this will probably be a deal breaker; however, Galaxy S5 users who tend to stay dry can probably do without water resistance.
What do you think about the ZeroLemon extended battery case? Let us know in the comments section below!