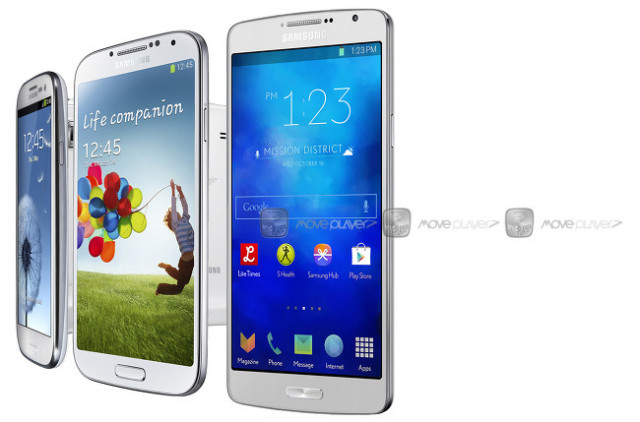 In case you didn't get the memo, Samsung officially unveiled the highly anticipated Galaxy S5 yesterday at Unpacked 5 event in Barcelona, Spain. While most of the hardware and software specs were covered here at galaxys5us.com, there were some new features the company discussed.
As we expected, the Samsung Galaxy S5 features a fingerprint scanner (not an iris scanner as some sources has rumored). We still don't know much about its fingerprint scanning technology, but we do know that's sensitive to moisture. If you attempt to unlock your Samsung Galaxy S5 with a sweaty finger, it will tell you to dry your hands and try again.
Health 3.0
One of the unique features that most people were surprised to see on the Galaxy S5 is a health and fitness application called Health 3.0. According to a Samsung spokesperson, Health 3.0 "provides a comprehensive personal fitness tracker to help users monitor and manage their behavior, along with additional tools including a pedometer, diet and exercise records, and a new, built-in heart rate monitor." If you're a health-conscious type of individual, you'll want to take advantage of the Samsung Galaxy S5's new Health 3.0 application (don't worry it's free and comes installed on the device by default).
Color Choices
The Samsung Galaxy S5 will be offered in four different colors: charcoal black, shimmery white, electric blue and copper gold. They've really kept things simple yet still managed to offer consumers several color options to choose from. Personally, I'm a fan of the electric blue, but the Galaxy S5 looks great in any color.
Video: Samsung Galaxy S5 Benchmark Tests
How Critics Feel About The Samsung Galaxy S5
Most critics have praised Samsung for its sleek, stylish and powerful Galaxy S5. Rather than trying to reinvent the wheel, Samsung went back to its basics to focus on the attractive elements that brought so many people to the Galaxy S4. There are still plenty of hardware and software modifications to differentiate the Galaxy S5 from the S4, but the two devices are quite similar, both in appearance and performance.
"Samsung appears to have cherry picked the most crowd-pleasing features available from other manufacturers – a fingerprint ID sensor and an attractive gold model like Apple's iPhone 5S, a water and dust-resistant body like Sony's Xperia Z2, and photography credentials to challenge the best from Nokia," said uSwitch.com telecom expert Ernest Doku.
Does the Samsung Galaxy S5 live up to all hype? Let us know your opinion in the comments section below!