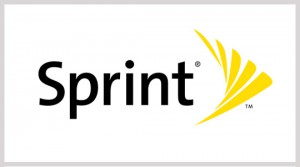 U.S.-based cell carrier Sprint announced last week that a new over-the-air (OTA) update is coming soon to the Galaxy S5. While there's no official date confirmed for its release, Sprint notes that it will happen "soon." So, what's included in this update?
This isn't some minor update that aims to solve a few bugs. Instead, it's a major update that will introduce the Android 4.4.4 KitKat operating system to Galaxy S5 users on the Sprint network. The update will be sent via Sprint's 3G/4G network, with compatible Galaxy S5 devices automatically downloading them. Once the download is complete, users will have the option to install them. Of course, it's recommended that users confirm the installation process, as older versions of Android may be susceptible to malicious attacks, bugs, and various other problems.
Surprisingly, Samsung has stood by its decision to use earlier versions of Android, even in the midst of Google releasing Android 4.4.4. This has caused some criticism and backlash among users who are eager to try the latest version of Google's Android operating system. While HTC, Motorola, and several other big names in the smartphone industry have released Android 4.4.4 KitKat updates, Samsung has lagged behind.  Some analysts suggest that Samsung is taking a more cautious approach to ensure the quality of their devices, whereas others say Samsung simply isn't doing enough. Regardless, it looks like Sprint is going around Samsung by releasing Android 4.4.4 through its own network.
So, how do we know that Android 4.4.4 KitKat is on the horizon for Galaxy S5 users on the Sprint network? The code-savvy geniuses at XDA-Developers discovered a user agent string on the official Spring website (found here). To the untrained eye, it looks like a random collection of numbers, letters and characters, but hidden within this code is a the confirmation of an Android 4.4.4 KitKat update for the Galaxy S5.
We still don't know what changes Sprint intends to make with this update. Yes, it will roll the Galaxy S5 over to the latest version of Google's Android operating system, but it will probably include other fixes, improvements and features as well. Perhaps Sprint will solve the dropped WiFi issue that some users have recently reported, or maybe they'll include new health and fitness apps.
What kind of features, improvements and/or bug fixes do you hope to see in this upcoming update? Let us know in the comments section below!