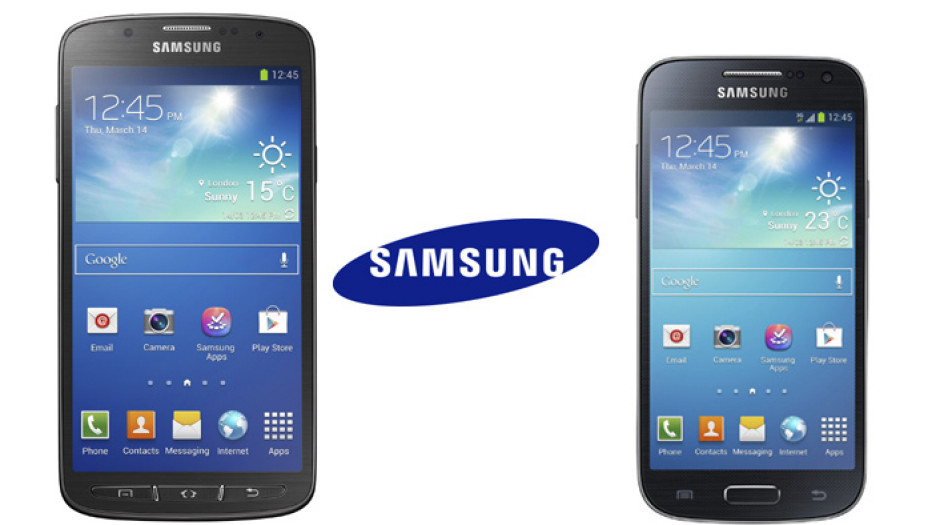 Samsung released the highly anticipated Mini variant of its flagship smartphone last month. If you're late to the game and thinking about purchasing a Samsung smartphone, you should check out our comparison of these two devices below. The Galaxy S5 may boast a bigger screen and better camera, but the small and sleek Galaxy S5 Mini is a viable alternative that some people may prefer.
Size
As its name suggests, the Galaxy S5 Mini is smaller than the original Galaxy S5. The Galaxy S5 features a 5.1″ display, whereas the Galaxy S5 Mini features a 4.5″ display. In terms of weight, the new Mini variant is also lighter at 120 grams as opposed to 145 grams.
Display Resolution
Here's where the original Galaxy S5 really shines. It features a whopping 1,920 x 1,080 screen resolution with 432 ppi. The Galaxy S5 Mini, on the other hand, has a smaller 1,280 x 720 screen resolution with 326 ppi.
Body
It was rumored that Samsung would possibly use an all or part metal body for the Galaxy S5 Mini. Some people criticized the South Korean company for its use of plastic in the Galaxy S5. In the end, however, Samsung chose an all plastic body for the Galaxy S5 Mini.
Color Options
The Galaxy S5 and Galaxy S5 Mini are available in four colors: black, white, gold and blue.
Processor
The Galaxy S5 is known for its blazing-fast speeds, thanks to its use of a quad-core Qualcomm Snapdragon 801 processor. Samsung scrapped this processor for the Mini variant in favor of the slower Qualcomm Snapdragon 400 processor. How much of a difference does this make? Benchmark reports show noticeable differences between the two devices, with the original Galaxy S5 coming out on top.
Storage
The Galaxy S5 is available in a 16 and 32GB model, whereas the new Galaxy S5 Mini variant is only available in a 16GB model. Both devices have slots for MicroSD expansion.
RAM
Samsung lowered the RAM on its Galaxy S5 Mini to 1.5GB. The original Galaxy S5 features 2GB RAM.
Camera
One of the key selling points of the Galaxy S5 is its camera. Boasting a powerful 16-megapixel primary camera, it's capable of taking professional-quality photos. The Galaxy S5 Mini features a smaller, less powerful 8-megapixel primary camera.
Regarding the secondary camera, the Galaxy S5 features a 2.0-megapixel front-facing camera, while the Galaxy S5 Mini features a 2.1-megapixel front-facing camera.
Do you prefer the launch-edition Galaxy S5 or the new Galaxy S5 Mini variant? Let us know in the comments section below!