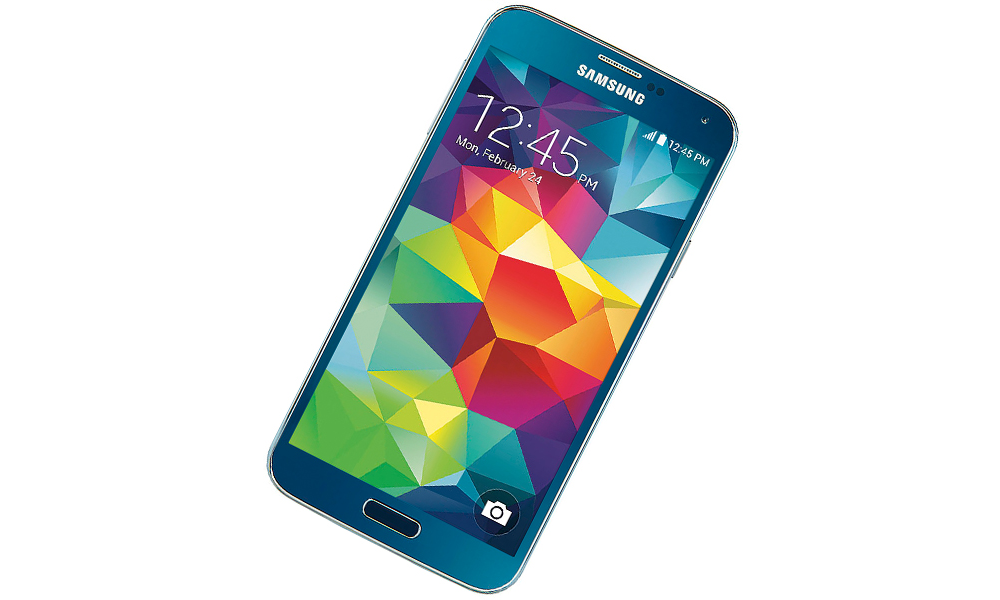 The electronics retailer Best Buy announced earlier this week plans to sell an  electric blue variant of the Samsung Galaxy S5 starting on August 17.
If you're familiar with the Samsung Galaxy S5, you may recall seeing or hearing the name "electric blue" variant before. Well, this is because it's already available overseas. It's important to note, however, that the international version of the electric blue Galaxy S5 only features the blue color on the back; the front features the standard black.
The Galaxy S5 was touted as the mobile industry's leading smartphone with cutting-edge technology long before it was released — this hype left many people skeptical of whether or note Samsung would deliver through with its promises. When the Galaxy S5 was finally unveiled in Barcelona, Spain earlier this year, however, consumers and tech junkies alike were amazed at the device's hardware specs and bundles software. In short, it's arguably one of the best — if not the best — smartphone on the market.
The Samsung Galaxy S5 features a bold 5.1″ display screen with 1080 x 1920 pixel resolution and 432 ppi, quad-core Qualcomm Snapdragon 801 processor, 16-megapixel primary camera, 2.1-megapixel secondary camera, 2GB RAM, 32GB storage, and dust/water-resistant technology. Of course, these are just a few notable specs of Samsung's latest flagship smartphone. It also comes with a bundle of packaged software and utility features, such as a heart rate monitor for active individuals.
But the Galaxy S5 is only available in a few select color options, including white, black, gold and blue. Here's the kicker: these colored variants still feature the same black front. If your purchase a gold Galaxy S5, for instance, it will only feature gold on the back; the front will be black. Well, the new electric blue Galaxy S5 being offered by Best Buy will feature blue on both the front and back.
The new electric blue Samsung Galaxy S5 will have an introductory price of just $99 for customers who sign a 2-year agreement with At&T, Verizon Wireless or Sprint. That's roughly $100 less than its current average price with a 2-year agreement. As an added bonus, Best Buy is throwing in a $100 gift card for customers who choose to pay for the electric blue Galaxy S5 in installments rather than upfront.
Note: the introductory price of $100 with a 2-year contract expires on August 23. Post-introductory pricing remains unknown.
Would you purchase an electric blue Galaxy S5? Let us know what you think about this new color in the comments section below!