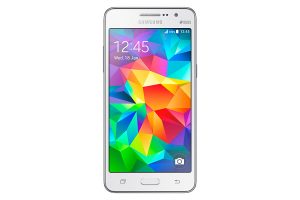 Samsung is known for producing multiple variants of its flagship smartphone, one of the latest being the Galaxy Grand Prime. Based on its name alone, you might assume this is a beefed-up version of the Galaxy S5, featuring better hardware components and other attractive features. Before you make a hastily decision and choose this variant over the original Galaxy S5, however, you should read our comparison of the two devices below.
Display
The original Galaxy S5 features a brilliant 5-inch Super AMOLED, which delivers incredible images when watching videos, playing games, or engaging in other media-related activities. Samsung opted for a slightly larger 5.1-inch display with the Galaxy Grand Prime; however, it also features less colors (16 million), along with a lower resolution (540 x 960 pixel). This doesn't necessarily mean the Galaxy Grand Prime delivers poor image quality, but there's a noticeable difference between it and the original Galaxy S5.
Processor
The Galaxy S5 features a blazing-fast Qualcomm Snapdragon 801 MSM8974-AC processor clocked at 2500 MHz. The Galaxy Grand Prime features an older, slower Qualcomm Snapdragon 410 processor.
RAM
If you're the type of person who's constantly running multiple apps at once, you'll probably want to stick with the Galaxy S5, because it features twice the RAM as the Galaxy Grand Prime. The Galaxy S5 has 2GB RAM, whereas the Galaxy Grand Prime has just 1GB.  The difference between 1 and 2GB RAM is like night and day, as the extra RAM prevents slow-downs caused by app processes.
Battery
The Galaxy S5 features a bigger, longer-lasting 2800mA battery, compared to the Galaxy Grand Prime's 2600mA battery.
Camera
Another area in which the Galaxy S5 trumps its counterpart is the camera. The original Galaxy S5 features a 16-megapixel front-facing camera with LED flash and auto-stabilization technology. Samsung nixed this camera in the Galaxy Grand Prime, using a smaller 8-megapixel front-facing model instead. The Galaxy S5 also features a 2-megapixel front-facing "selfie" camera, while the Galaxy Grand Prime features a 5-megapixel front-facing camera.
Dust/Water Resistant
One of the reasons why the Galaxy S5 was (and still is) such a popular smartphone is because Samsung designed it with a dust and water-resistant body. Using IP6/7 certification, it's fully resistant to water and dust — a feature that's not included in the Galaxy Grand Prime.
Would you choose the Galaxy S5 or Galaxy Grand Prime? Let us know in the comments section below!