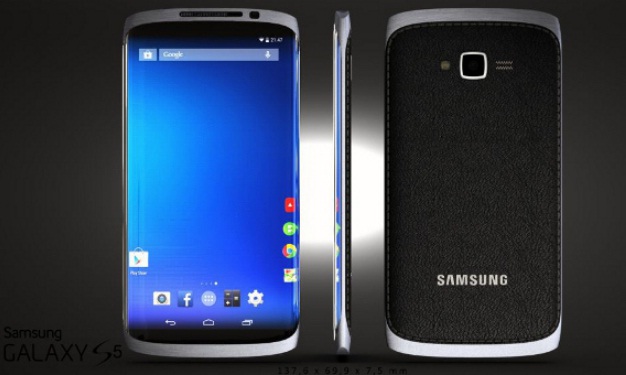 And you thought your smartphone's download speeds were fast. According to a report published at ZDnet.com, Samsung's upcoming premium variant of its flagship smartphone, dubbed the Galaxy S5 Prime, will feature a Snapdragon Qualcomm MDM9635 chip that's capable of supporting download speeds up to 225 Mbps. Granted most cell carriers will probably throttle their customers before allowing them to hit these speeds, you can still technically achieve them with the Galaxy S5 Prime.
ZDnet.com claims to have received this information from several unnamed sources close to Samsung. Is this rumor true or is it merely an attempt to generate hype for Samsung's upcoming Galaxy S5 Prime variant? I guess we'll have to wait a little bit longer to find out, but ZDnet.com has a strong reputation for leaking accurate details about smartphones and other devices.
The current download speed cap on LTE is 75 Mbps, which means the upcoming Samsung Galaxy S5 Prime is capable of downloading data three times faster than the LTE limit! Assuming the report is correct, this would be mind-boggling for any device to achieve. But there's a catch: the 225 Mbps download speeds may only be available for users in South Korean (sorry U.S. users!). ZDnet.com claims SK Telecom, one of the major cell carriers in South Korea, has achieved download speeds in excess of 150 Mbps by combining 20Mhz and 10Mhz spectrums. This is still short of 225 Mbps, but I really don't think many people would notice a difference between 150 Mbps and 225 Mbps; they are both blazing fast speeds.
So, the secret to achieving these other-worldly download speeds is to combine two different bands together. In the case mentioned above, the 20Mhz and 10Mhz bands were combined to create a cumulative download speed of 150 Mbps.
There's been no official word yet regarding the Samsung Galaxy S5 Prime's hardware; however, rumors suggest it will feature the Qualcomm MDM963 processor used in the premium variant of the HTC One (M8), which may also be dubbed "Prime." Other rumors suggest the Galaxy S5 Prime will feature a 5.2in QHD display, 3 GB RAM, and an upgraded 16-megapixel primary camera with Samsung's ICOCELL technology.
The Samsung Galaxy S5 recently reached the monumental milestone of 1 million units sold. And with the company continuing its aggressive marketing campaign, these numbers will only grow in the months to come. If the Prime variant attracts just a fraction of these sales, it will likely be considered a huge success in the eyes of Samsung.
What do you hope to see in the Samsung Galaxy S5 Prime? Let us know in the comments section below!