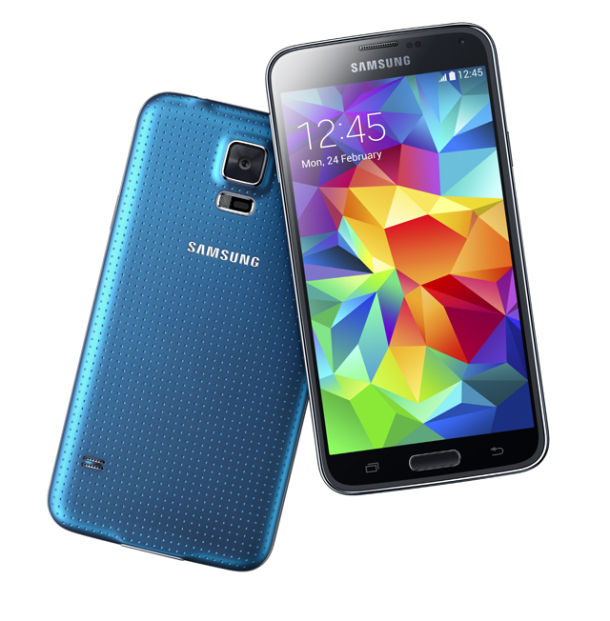 Samsung recently launched a new LTE variant of its flagship smartphone in Singapore. Known as the Galaxy S5 4G+, it's available exclusively through the country's Singtel cell carrier in half a dozen different service plans.
While it may look like an ordinary Galaxy S5, the Galaxy S5 4G+ has some subtle differences that set it apart from the original handset. So before you go scooping up this latest variant, you should take a minute to read the following post.
One of the most notable differences between the Samsung Galaxy S5 and the Galaxy S5 4G+ is the processor. Samsung used a high-end quad-core Snapdragon 805 processor in the 4G+ model — the same used in the Korean model. Unlike the Korean model, however, the Samsung Galaxy S5 4G+ does not feature a full QHD display. Instead, Samsung choose to use the same full HD display that's found in the U.S. and international models.
According to AnTuTu's rankings, the Snapdragon 805 is currently the second best smartphone processor on the market. That's a pretty bold statement given the countless number of other chipsets available. While the Galaxy S5 4G+ may use a different Snapdragon chip than the Korean model, it's still an ultra-fast chip that's capable of handling anything you have to throw its way.
Another difference that's worth noting is the RAM. The Galaxy S5 4G+ features just 2GB RAM, which is more than enough for most users. But the Korean variant of Samsung's flagship smartphone features 3GB RAM — a decent upgrade that's particularly helpful for people who constantly multitask on their device.
Is this enough to keep consumers from buying the Galaxy S5 4G+ plus? Probably not, but consumers should know exactly what they are buying before making the purchase.
All of the other specs remain pretty much the same. The Samsung Galaxy S5 4G+ features the same 16-megapixel primary camera that we all know and love, as well as a 2-megapixel secondary camera, NFC/infrared port support, Li-Ion 2800 mAh battery unit, IP 67 dust/water resistance body, MicroSD support, Android 4.4.4 KitKat, and 16/32 GB storage.
Depending on the plan, consumers in Singapore can purchase the Samsung Galaxy S5 4G+ for as little as $0 or as much as $688. Singtel offers six different plans, some of which are prepaid and others are standard.
What do you think about the Samsung Galaxy S5 4G+? Let us know in the comments section below!