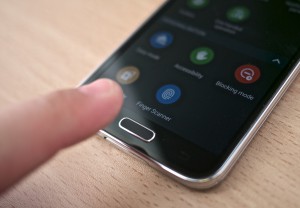 It's been a long time in the making, but Galaxy S5 users on the Sprint network may soon receive the Android 4.4.4 update. Sprint broke the news on more than month ago, but it didn't specify an exact date for the over-the-air (OTA) rollout. This left thousands of Galaxy S5 users wondering when they would see Android 4.4.4 on their device. Well, it looks like that time is now, as Samsung recently confirmed the upcoming Android update on its website.
According to Samsung support page published here, Android build G900PVPU1ANI4 (KitKat) was released on 9/24/2014 for the Sprint Galaxy S5. Of course, this doesn't necessarily mean that every user on the network will receive the update, as it will likely take several weeks for the rollout to complete. With that said, most websites are saying that the Sprint is actively working to release the new Android 4.4.4 update. So if you haven't received the update, keep checking your Galaxy S5 and you'll probably see it soon.
It's important to note that 4.4.4 will likely be the final build of Android KitKat. Google released the developer preview version of Android 5.0 L earlier this year, highlighting some major changes to its mobile operating system. Among other things, Android L will introduce a new energy-efficient technology known as Project Volta, along with a cleaner and more intuitive Material Design, newly remade notification systems, and several other attractive features. With the release of Android L on the horizon, it's unlikely Google will release another Android KitKat update following 4.4.4.
So, why are Sprint Galaxy S5 users just now receiving the Android 4.4.4 update if Google is already working on Android 5.0? It all boils down to Samsung's TouchWiz user interface. As you may already know, TouchWiz is Samsung's own user interface installed on top of Android. While it's received mostly positive comments from critics and users, it often creates compatibility problems when new Android updates are rolled out.
Android 4.4.4 will bring several new features to the Spring Galaxy S5, including an HD voice icon, voice over WIFI support, and various security patches. Sprint is releasing 4.4.4 as an over-the-air update, meaning you'll receive it without any additional action required on your part. Keep checking your device in the upcoming days and weeks to see if the update has begun. It's a relatively small update that should only take 10-20 minutes to download and install.
Have you received the Android 4.4.4 update yet? Let us know in the comments section below!