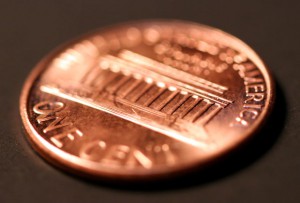 The day after Thanksgiving, known as Black Friday, is the country's largest shopping day of the year. With millions of consumers using this time to begin their holiday shopping, retailers are forced to lower their prices in an attempt to capture this ever-growing market of post-Thanksgiving-day shoppers. While most stores have yet to release their Black Friday ads, leaked details reveal a listing for the Galaxy S5 for just $0.01 cents.
The tech website 9to5Google published the deal listing on its website, suggesting that national retailing giant Target plans to sell the Galaxy S5 for a penny on Black Friday (with a 2-year agreement). Currently, Verizon Wireless and AT&T sell the Galaxy S5 for $199.999 with a 2-year agreement, while Sprint offers a slightly better deal with the Galaxy S5 listed for $99.99 with a 2-year agreement. Assuming the folks at 9to5Google are correct, that's a $100-$200 savings on Samsung's flagship smartphone.
Target will also sell the iPhone 6 for $99 with a 2-year agreement. But don't let Apple's presentation of the iPhone 6 fool you into thinking its a revolutionary new smartphone. In reality, the Galaxy S5 has better specs than Apple's upcoming handset, not to mention the fact that Android OS is superior to Apple iOS.
Now for the bad news: these are in-store only deals, meaning you'll have to battle your way through angry hordes of consumers in an attempt to exchange your Abe Lincoln penny for a Galaxy S5. And just because you show up to Target on Black Friday doesn't necessarily mean you'll have the opportunity to purchase one. Most stores set up waiting lines several hours in advance. If a particular Target store only has 20 Galaxy S5 units, but there are 30 people waiting in line, the last 10 will be turned away.
Target will begin selling the Galaxy S5 for $0.01 cent on November 27th at 9:00 PM. The deal will reportedly run through the 29th, but it's highly unlikely that Target will have any units leftover after the first day. In other words, if you want to get your hands on the Galaxy S5 for a penny, you should make plans to arrive at your local Target store at 7:00-8:00 PM on Black Friday. Or if you're willing to pay a little extra, you can avoid the hassle by purchasing the Galaxy S5 through AT&T, Verizon Wireless or Sprint for a couple hundred bucks more.
Do you plan on buying the Galaxy S5 on Black Friday? Let us know in the comments section below!