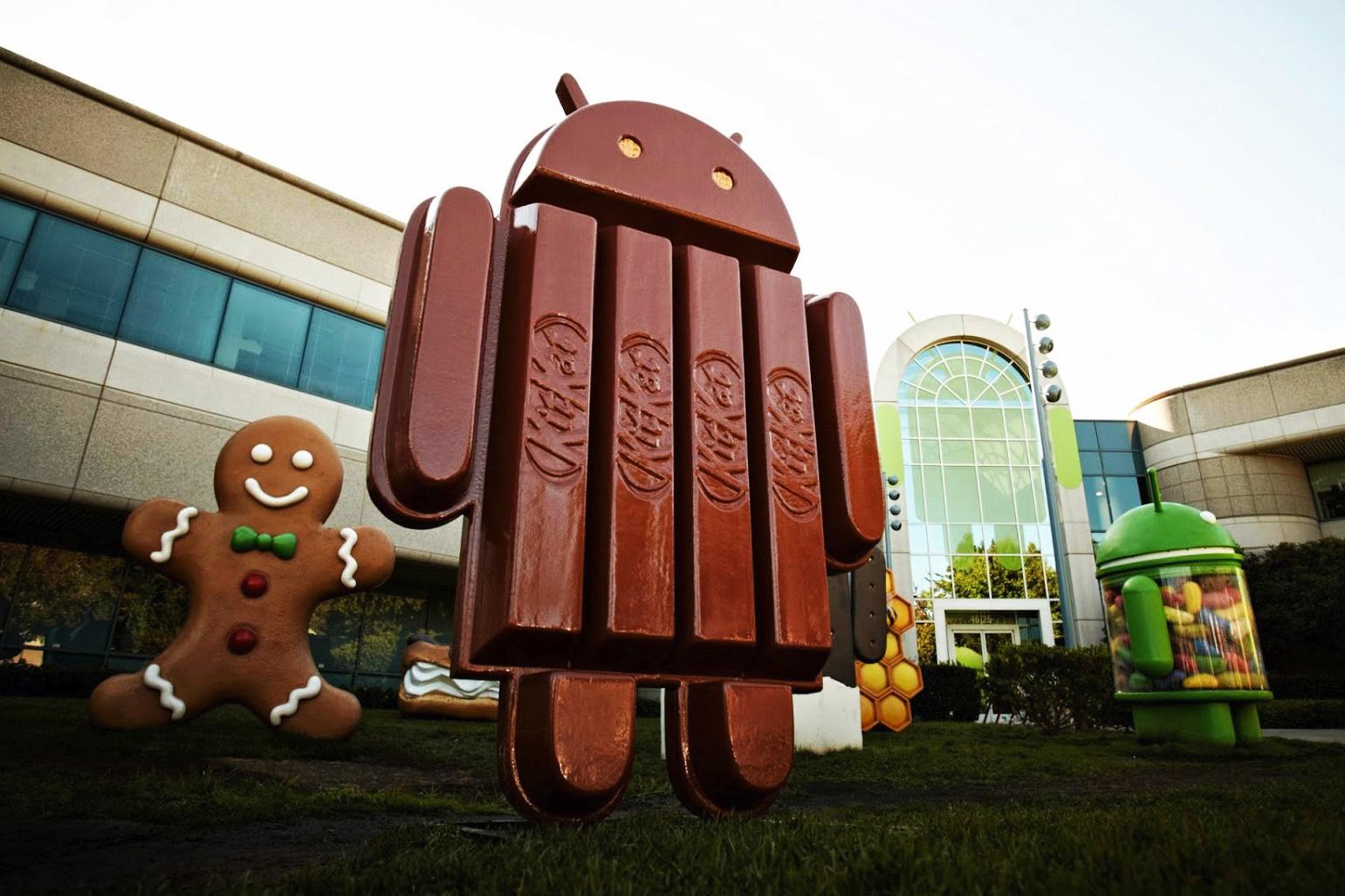 Samsung typically doesn't release new Android updates for its smartphones and tablet computers, but that could soon change with the release of Android KitKat 4.4.3. Several sources have reported that the South Korean electronics company has tested the upcoming Android build on a variety of Exynos and Snapdragon-powered devices, including their flagship smartphone, the Galaxy S5.
Document Reveals Testing Is Underway
According to a recent article published at SamMobile.com, Samsung is currently testing Android KitKat 4.4.3 (KTU70 build) on the Galaxy S5. The unnamed source didn't reveal any details regarding the specifications and features of Android KitKat 4.4.3 — only that it's currently being tested with Galaxy S5's software and features. The report suggests that Android KitKat 4.4.3 is being tested on the Galaxy S5, as well as an LTW variant of the Galaxy S4 (model # GT-I9506A).
Being that testing for Android KitKat 4.4.3 is limited strictly to Samsung's own software, I wouldn't get your hopes up about seeing a new update in the next few days. There's been no official release date announced by Google, Samsung or any other major party in the mobile space, but analysts believe the most probable time for a release is later this summer (late June-July).
Android 4.4.2 Coming To Other Devices
The document published at SamMobile.com also reveals some information regarding the Android 4.4.2 update for certain devices. According to the document, the Samsung Galaxy Note 2 LTE, Galaxy S3 LTE, Galaxy S4 Mini, Galaxy S4 Mini LTE, Galaxy Note 3 Neo, Galaxy Grand 2, Galaxy Mega 5.8 and Galaxy Mega 6.3 will receive an update to Android 4.4.2 in June.
Android KitKat 4.4.3: What To Expect
So, what kind of changes can we expect to see in Android KitKat 4.4.3 on the Samsung Galaxy S5? Samsung and Google have both remained silent regarding the upcoming update; however, some people believe the new update will improve battery performance and free up some valuable processing power. The Galaxy S5 already boasts an impressive battery life of 10-hours-plus "talk talk" with its 2800mAh battery, but this could soon be stretched even longer with the Android KitKat 4.4.3 update. The new Android update will also probably plug up some security and vulnerability issues. We don't know of any specific issues, but this is usually one of the main reasons why new updates are released. What kind of features do you hope to see with Android KitKat 4.4.3? Let us know in the comments section below!