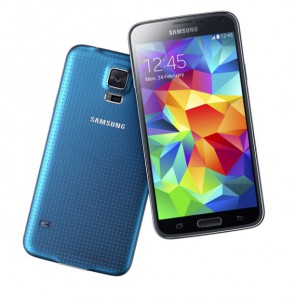 Originally developed the phablet-sized Note, Multi Window is a convenient feature that allows users to run multiple windows simultaneously. I guess you could compare it to Windows on an Android smartphone, as it's capable of running several tasks (email, notes, webpages, etc.) at once. So if you're the type of person who's constantly performing multiple tasks on your handset, keep reading to learn more about Samsung's Multi Windows feature.
Although it was designed for Samsung's exclusive line of Note devices, users of the 5.1″ Galaxy S5 can take advantage of the Multi Window feature as well. With a brilliant 5.1″ Super AMOLED display covered in Corning Gorilla Glass 3, the Galaxy S5 is ideal for running multiple windows. And since it's powered by a blazing-fast Qualcomm Snapdragon 801 processor, you don't have to worry about bogging down your handset's resources, as it's able to handle just about any task you have to throw its way.
Samsung defines this feature as "Multi Window lets you easily complete multiple tasks on one screen. For example, you can take notes while watching a video, or search the web and check your email messages simultaneously. The most commonly used applications are available in the Multi Window tray."
Before we start, it's important to note that Multi Window isn't available with every app. Some apps simply aren't compatible with this Samsung exclusive feature. With that said, most apps should work in Multi Window mode without any problems.
To enable Multi Window, access Settings and look for the "Multi Window" option under "Sound and Display." Tap this button to enable Multi Window, at which point you should see an icon of a curved arrow appear at the top left-hand corner of your device.
Now, to use Multi Window you must pull down the curved icon. Feel free to drag the icon to a location of your choosing, such as the left or right side. You can also press and hold the back button on your Galaxy S5 to hide this button. When you come across a window that you want to use in Multi Window mode, tap the curved arrow icon to expand the drawer, at which point you can drag new windows to either the top or bottom. Samsung even allows users to create "Window Groups," which is particularly helpful for users who constantly run multiple apps/tasks at once.
Did this tutorial work for you? Let us know in the comments section below!